7 Japanese Moisturizers & Skincare Products to Quench Your Dry Skin
13th Feb 2020
Japanese moisturizers sometimes contain ingredients that you won't find in other skincare products. They might, in fact, contain just the thing you need to help with your dry or oily skin and give your complexion a dewy glow and youthful appearance. Plaza Japan has all the best Japanese moisturizers from Japan's best skincare brands in our collection of nourishing skincare. Whatever your skin type or issue, we have the perfect Japanese lotion for your unique skin type. From essential products for battling the cold of winter to everyday staples that help lessen the signs, here's a sneak peek at our best Japanese skincare and favorite moisturizing skincare products!
Our Best Japanese Moisturizers and Beyond!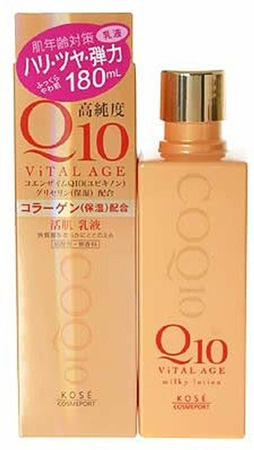 An Age-Defying Moisturizer
Looking for a Japanese moisturizer that will help your skin fight off the signs of aging? We've got them! Moisturizing, in general, is essential for maintaining a youthful appearance and an unmistakable glow. You'll reap even more benefits if you choose a lotion or facial cream that utilizes ingredients that protect your skin from free radicals, sun damage, and other environmental factors.
The Japanese brand, Kose, offers incredible skincare products infused with high-quality, powerful ingredients. The brand's Vital Age Q10 Milky Lotion relies on Coenzyme Q10, a powerhouse that can hydrate and plump your skin. The formula also includes marine collagen which has been shown to help reduce fine lines, dark circles, and wrinkles. Your skin will remain firm but supple. For those with sensitive skin—or noses!—the product is unscented, and it contains very little acidity.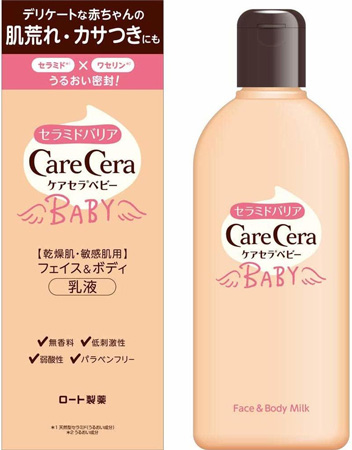 An Unexpected Pick for Dry Skin
It may seem odd that one of the best Japanese moisturizers for dry skin is a body milk for babies, but hear us out! Baby lotion is gentle, typically unscented or only lightly scented, and it's made for the most sensitive skin. The best Japanese skincare brands, like Rohto, know that young children can have skin issues, as well, and only include the best ingredients in their baby products -- which means it's also the best ingredients for you! Our favorite Rohto product is the CareCera Baby Face & Body Milk for little ones (or adults!) with dry skin.
The Japanese moisturizer locks in moisture and provides a barrier of protection against drying agents and environmental factors. Not only does it hydrate, but it also maintains hydration between applications. Since it's an emulsion designed for baby-soft skin, it's also helpful for older children and adults with skin that's both dry and sensitive. You, too, can enjoy the silky softness of flawless, smooth baby-soft skin!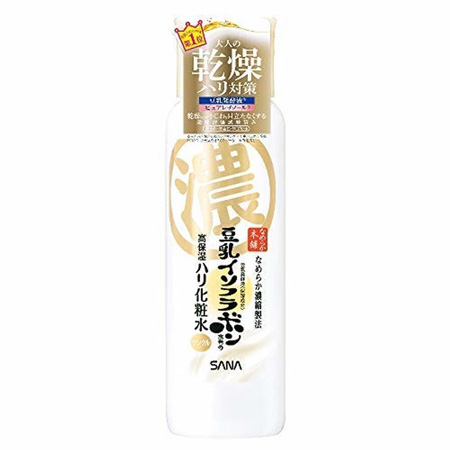 A Wrinkle in Time
Dying to get rid of unsightly lines and wrinkles? Check out our line of Sana brand products to keep your skin looking young, fabulous, and flawless. They offer irresistible Japanese moisturizers that give your skin a smooth, flawless finish.
For example, Sana's Namerakahonpo Wrinkle Skin Lotion is soy milk-based with a helpful dose of the powerful wrinkle-fighting ingredient, retinol. It has a thick texture that fully penetrates your skin while simultaneously protecting it. Going a step further, as the moisturizer dries, it fills in all the wrinkles and fine lines on your face, giving your skin a youthful, plumped appearance.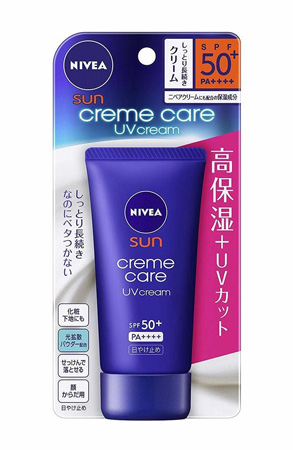 Protection from the Sun
The best Japanese moisturizers offer a range of benefits. Some are ideal for dry skin, others can even out your complexion, and still others work to repair the signs of aging. There are also excellent moisturizers that protect your skin from the sun. No matter the season (yes, even in winter!), it's wise to apply sunscreen before spending an extended amount of time outside.
KAO Nivea is a well-known brand popular for its nourishing Japanese sunscreens and protective products. Discover a top-notch sunscreen with SPF50+ protection to shield your skin from the ultraviolet rays of the sun. It acts as a moisturizer, as well, and it will give your skin a much-needed boost of hydration.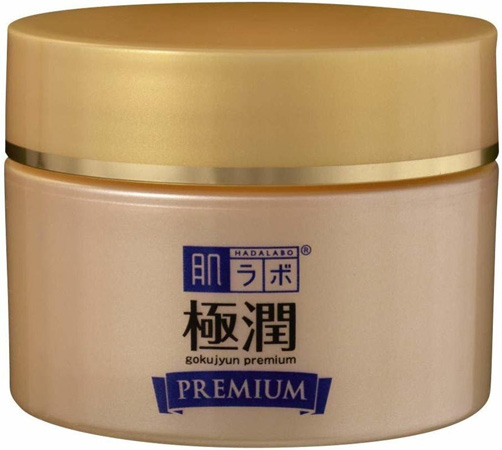 The Creamiest Complexion
To get rid of acne and other blemishes, you need a Japanese moisturizer that will balance and smooth your complexion. Finding a moisturizer for acne-prone skin can be tricky. You don't want something that will create excess oil, which will then seep into your pores and cause additional blockages. At the same time, you can't use a lotion that sticks to the surface of your skin and smothers your pores. You can't use a product that dries out your skin, either!
Moisturizing acne-prone skin can be tricky, but Rohto has the answer! Products such as the Hadalabo Gokujyun Premium Hyaluronic Acid Cream are exactly what you need to care for your acne-prone or oily skin. The cream has five hyaluronic acids that moisturize while protecting your pores from sebum and other debris. It's almost like a beauty serum and a moisturizing cream in one.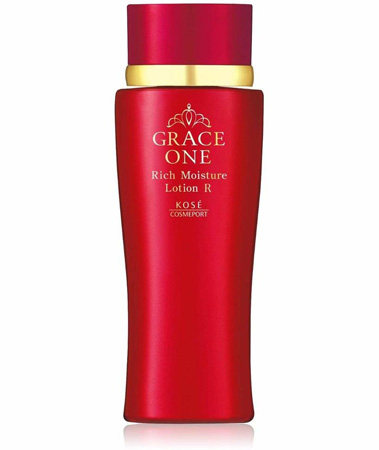 Even More Moisture
Kose boasts some of the best Japanese moisturizers for mega hydration. One product, the Grace One Moisture Lotion, swears that it's very moist, and we have to agree. Whether you have dry skin, live in a dry climate, or want to protect yourself from dry air, you need a double-dose of moisture that lasts. The Grace One lotion luxuriously melts into your skin, leaving it silky, soft, and supple throughout the entire day.

Soy to the Rescue
Soy-based Japanese moisturizers are all the rage. Whether you prefer animal-friendly products or you're just a lover of soy's powerful properties, you can find Sana's soy-based lotion in our line of skincare products. The brand's Nameraka Soy Isoflavone Lotion uses concentrated, fermented soy milk and vegetable collagen to moisturize, smooth, and plump your skin, erasing fine lines and wrinkles in the process.
We're confident that you'll find a Japanese moisturizer that fits your skincare needs. You can find all of the products mentioned here in our store, so you can work on getting your best, glowing skin today. Which product will you start with first?