8 of Our Favorite Japanese Puzzles to Add to Your Collection
Jan 12, 2023
It's easy to see the appeal of a good jigsaw puzzle. A timeless activity enjoyed by people of all ages, puzzles are one of the best ways to spend quality time with your loved ones, relax at the end of a long day, and pass the time when the weather outside gets dreary. Once you've assembled all of the anime puzzles in your collection, you might be left wondering what kind of puzzle will be next in your lineup. With countless Japanese puzzles all ripe for the picking, making the right decision can be overwhelming. Luckily, Plaza Japan has helped make things a little simpler for you. Keep reading to discover 8 of our favorite puzzles to add to your collection.
1. Travel the World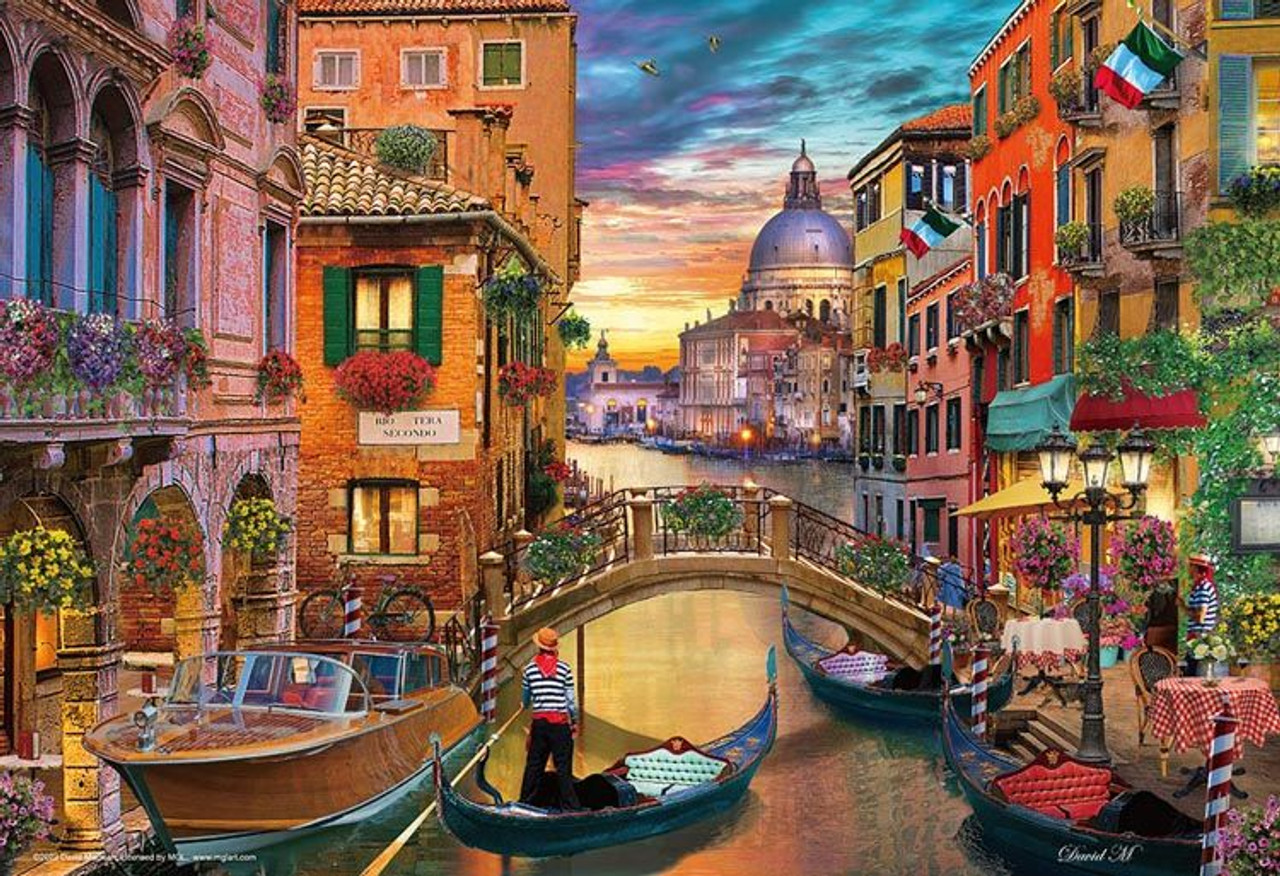 Can't make it to Europe? A Japanese puzzle with a stunning view of Venice just might be the next best thing! David McLean Venice at Dusk from Beverly immerses you right into the heart of Venice for a boldly colorful perspective of one of the city's beautiful canals and buildings. Try putting this 500 small-piece puzzle with your favorite travel buddy for a fun getaway via puzzle or alone for a little more of a challenge.
2. For the Studio Ghibli Fan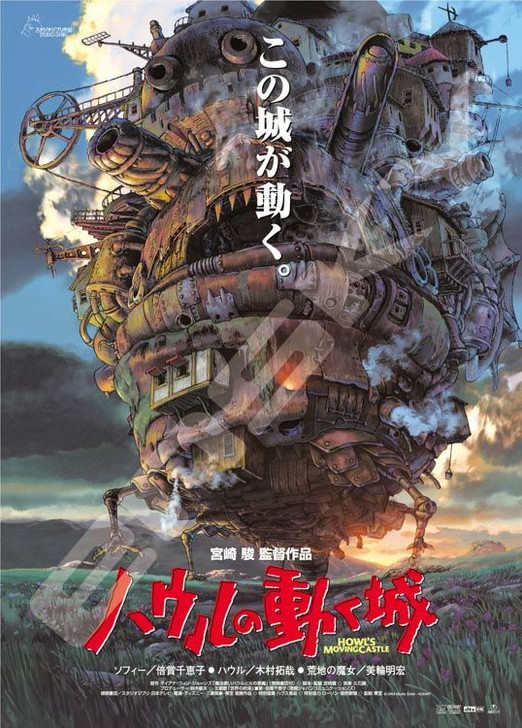 Studio Ghibli has given us plenty of incredible films over the years that we hold very near and dear to our hearts. Perhaps one of our favorites is the 2004 classic, Howl's Moving Castle. Our love for Ghibli is why Ensky's Studio Ghibli Poster Collection Howl's Moving Castle puzzle is a must-have anime puzzle you should add to your collection. Featuring the famous castle itself, the 1000 small piece puzzle of the movie poster is a true winner for puzzle connoisseurs and for those that can't get enough Studio Ghibli in their lives.
Whether you choose to give it to a loved one that collects Studio Ghibli merchandise or add it to your own collection, it's sure to be a Japanese puzzle that you keep coming back to.
3. Glow in the Dark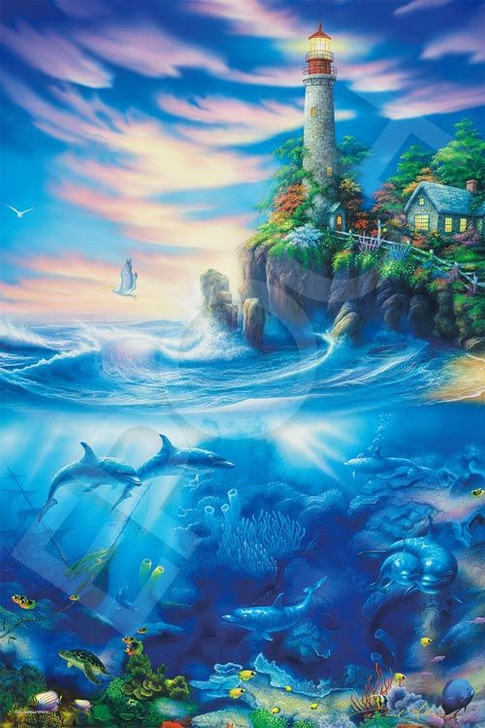 Put an exciting twist on your time assembling puzzles by adding a glow-in-the-dark puzzle to your collection! This 1000-piece puzzle by Epoch features a depiction of Eternal Light by David Miller, a beautiful lighthouse painting with a sunset and an under-the-sea view of dolphins and other fish. If the delightful scene doesn't pull you in, the rich combination of cool colors with pops of warmth will. As if this Japanese puzzle weren't impressive enough, it also glows in the dark! Assemble your new puzzle in the evening for a fun activity and then turn the lights off to admire your finished glow-in-the-dark puzzle.
4. Case Closed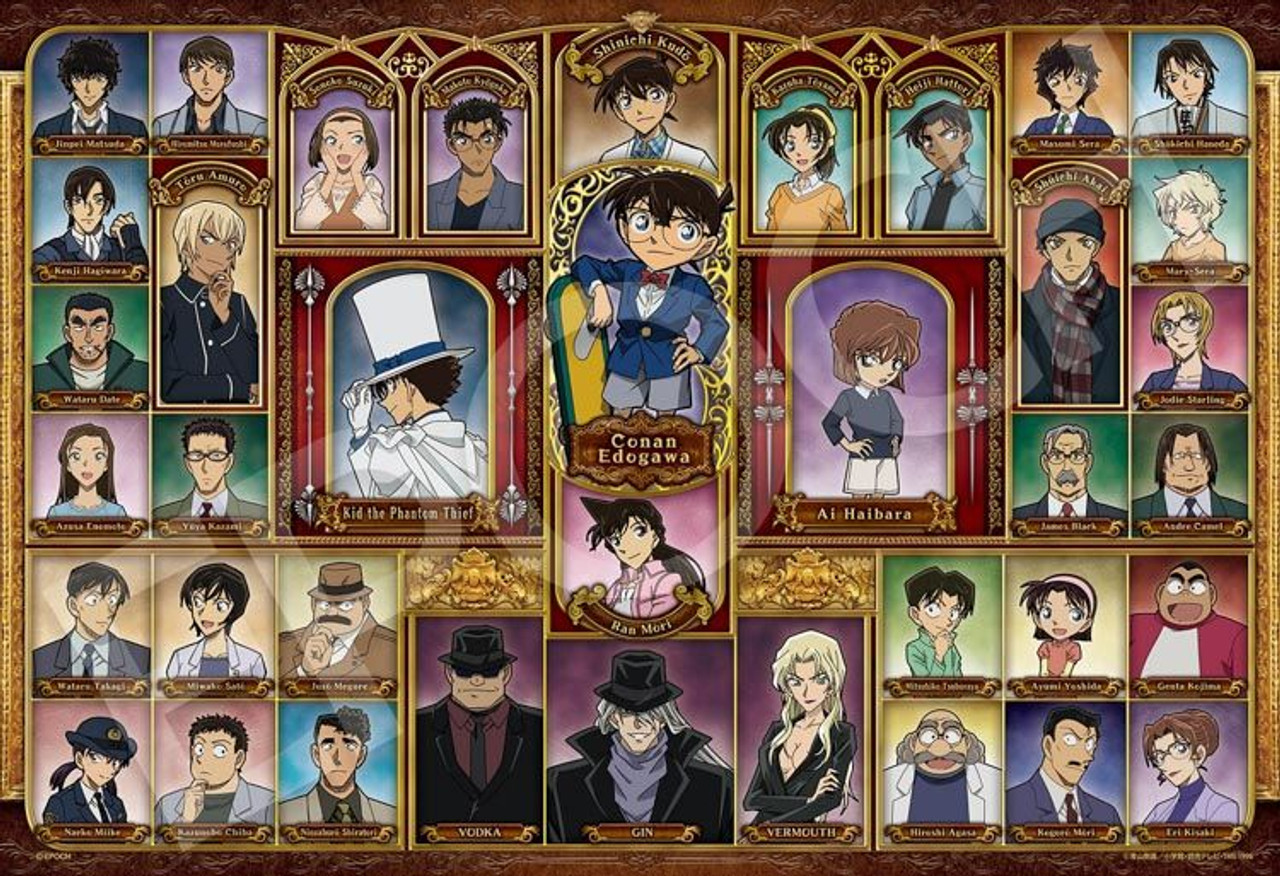 For those of you that love to combine your appreciation of puzzles with your love of anime, Plaza Japan has you covered! The Detective Conan Cased Closed Portrait anime puzzle from Epoch is just the fit for you. This 1053 small-piece puzzle features a portrait of characters from the fan-favorite anime, Case Closed, also known as Detective Conan. We don't need a detective to know how much you're going to love this Japanese puzzle. If you can't get enough of the puzzle, you can hang it up for display with the help of a little glue. It's truly a portrait worth hanging!
5. Add a Dimension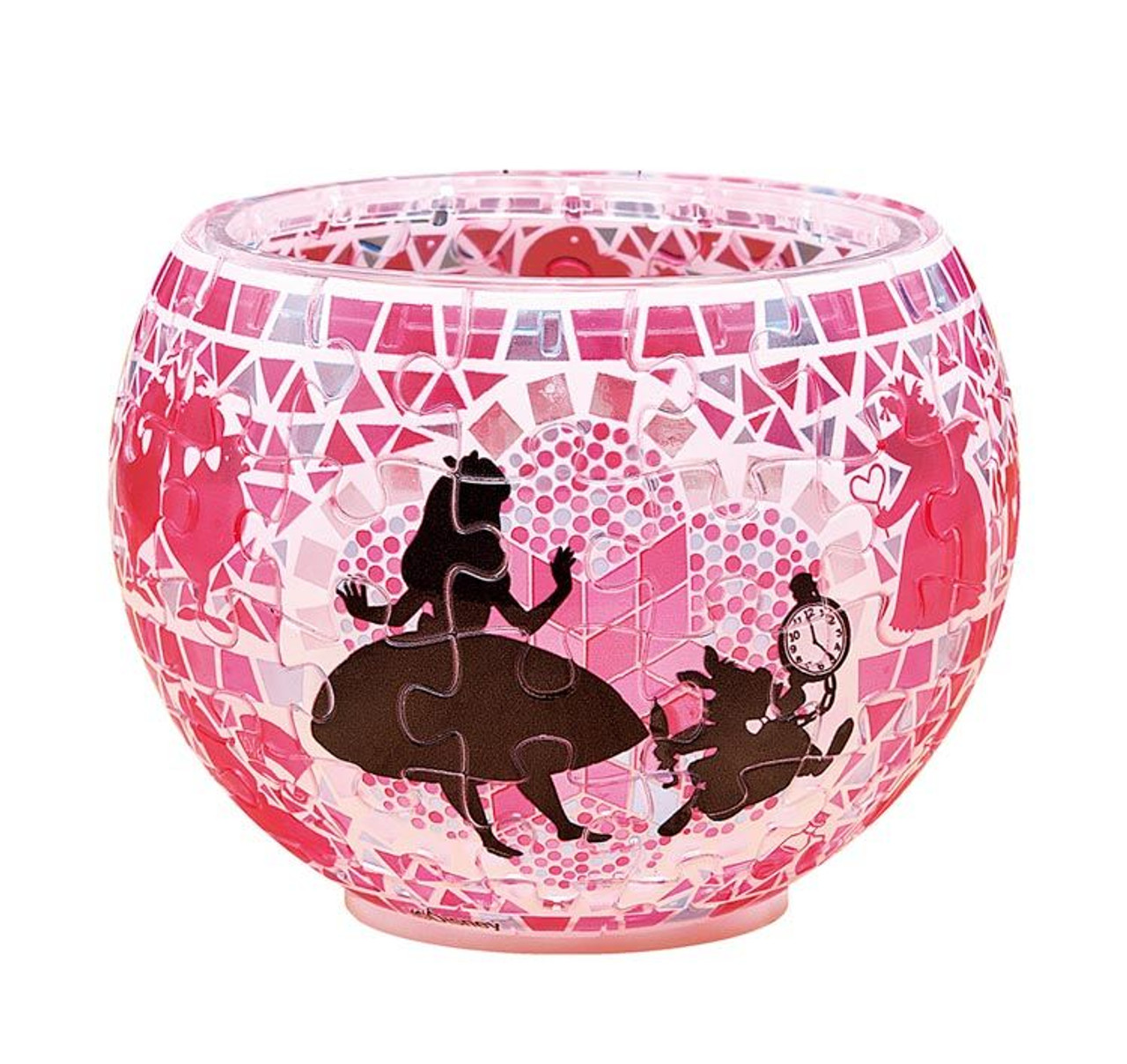 Looking to shake up your puzzle collection? The Yanoman 3D Lamp Shade Puzzle of Disney's Alice in Wonderland Glass Mosaic Pattern will add the dimension that your collection has been missing. This 80-piece lamp shade puzzle is a 3D Japanese puzzle with transparent pieces that form a glass mosaic of Alice and the White Rabbit from Disney's Alice in Wonderland. Even more exciting? The Yanoman puzzle also doubles as a light, gently illuminating your room when lit. Fans of Disney and Alice in Wonderland will truly go down the rabbit hole with this puzzle.
6. Breathtaking Scenery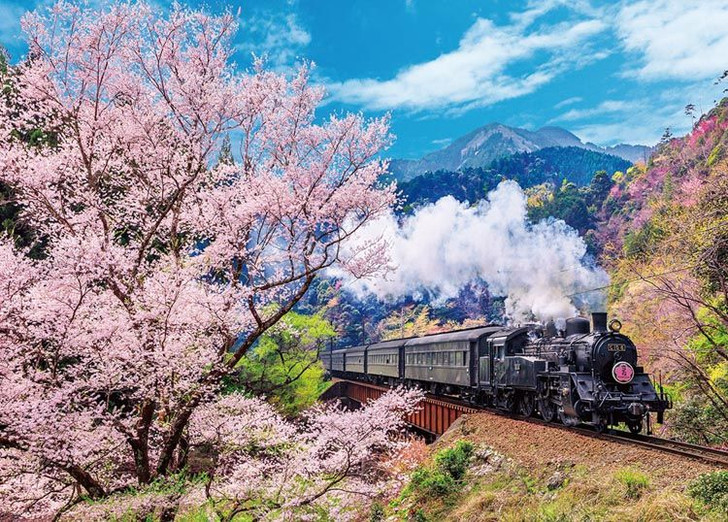 If you're like us, you can't get enough of puzzles that feature breathtaking scenery. That's why the Oigawa Railway and Cherry Blossoms jigsaw puzzle from Beverly had to make it onto our list of favorite Japanese puzzles. The 600-piece puzzle depicts a striking scene of the Ōigawa Railway and world-famous cherry blossom trees with a beautiful blue sky in the background. If you have a train enthusiast or lover of cherry blossoms in your life, this puzzle would make for a superbly thoughtful gift.
7. Anime Art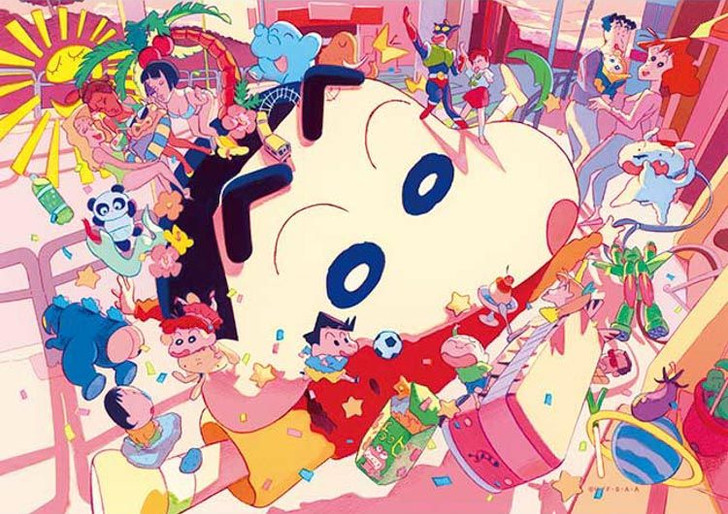 There's no shortage of anime puzzles at Plaza Japan! Crayon Shin-Chan fans will absolutely be delighted with the Appleone Crayon Shin-Chan 30th Anniversary Art puzzle. Celebrate the anniversary of the beloved anime with the bold and bright 108-piece puzzle that's perfect for beginners and those that want a quick puzzle to wind down with. Assemble it during a fun puzzle day inside or while watching your favorite episode of Crayon Shin-Chan to complete your experience!
8. The Best of Friends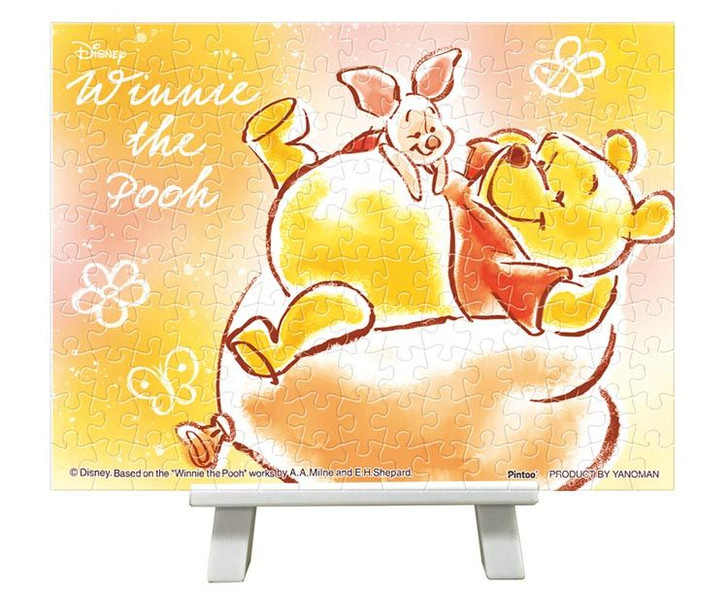 This Japanese puzzle is as sweet as Pooh's "hunny". The Yanoman Disney Pooh and Piglet Best Friends puzzle is one fitting for anyone that has a love for the lovable duo of Pooh and Piglet. A Petit Pu Lier, the pieces of the puzzle are made of plastic and smaller than the typical size of a jigsaw puzzle piece. Though this 150-piece puzzle is small, it's big on charm and fun! You'll have a blast completing the puzzle, no matter if you assemble it alone or with your best friend.
The cuteness doesn't stop when you're done, either. The Yanoman puzzle comes complete with an easel so you can display this mini puzzle anywhere. And you won't need a frame or glue because of the tightly-fitting plastic pieces. Sounds like a win-win for your Japanese puzzle collection!
Find Your Next Puzzle at Plaza Japan
Finding the right Japanese puzzle for your tastes and preferences can be tricky. Whether you're new to puzzles or need a fun new puzzle to add to your collection, you'll be sure to enjoy any of our favorite character and anime puzzles that we have to offer at Plaza Japan. Explore our selection of jigsaw puzzles to find even more puzzles for a variety of different ages and skill levels from top-selling Japanese brands!