#GlowUp: The Best Japanese Skincare Products and Routine for Flawless, Glass Skin
Posted by Admin on 6th Aug 2019
Are you ready to pamper your skin with one of the best Japanese skincare routines of all time? Glass skin began as a K-beauty trend but quickly made its way around the world. The Japanese version of the dewy, glowing aesthetic adds a few must-have elements that will take your skin to a flawless new level. Glass skin resembles porcelain. It's practically poreless, smooth to the touch, and appears illuminated from within. Once you achieve the look, you'll give off an undeniable glow all the time. Before you begin, you need an arsenal of products so that you can follow the necessary steps. You must follow them in order and commit to it daily—or nightly—routine. With a regular regimen, you'll notice the results in no time. Find your favorite Japanese skincare brands and all of these Japanese cosmetics online at Plaza Japan!
The Japanese Cosmetics Online You Need for Flawless Skin
A Marvelous Makeup Remover
The best Japanese skin care tips advise you to begin your routine with a clean palette. Before you do anything else in this process, remove all of your makeup for the day. It's up to you whether you choose a makeup remover pad, wipe, or a liquid makeup remover. As you get rid of your makeup, be as gentle as possible. Don't rub your face as that can cause minuscule tears and damage the elasticity of your skin. You shouldn't wait until the cleansing portion of your routine, either, to remove your makeup. Although the best Japanese skincare cleaners will wash off your makeup, they're not entirely effective at getting rid of all of it-- and the last thing you need is lingering cosmetics to mess up your flawless skin!

A Hydrating Cleanser
Plaza Japan offers a wealth of Japanese cosmetics online which comes in handy with the second step of your glass skin routine: cleansers. Ideally, cleansing is a two-step process that starts with an oil or water-based cleanser. To achieve flawless skin that resembles glass or porcelain, squeaky clean skin is essential. Start with a Japanese face wash that will hydrate your face. Skincare experts recommend using an oil-based cleanser if you have dry skin or something with micellar water to give your skin a hydration boost.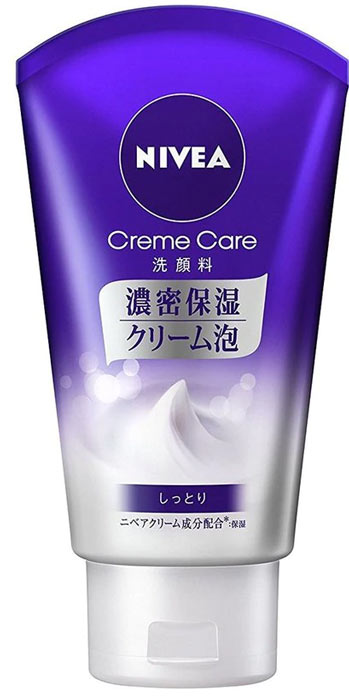 A Second Cleanser
But wait, you're not done! To create the best Japanese skincare routine, introduce a second cleanser into your routine. For this step, pick out a creamy cleanser or a soapy, sudsy foam facial wash that can get into your pores and clean out the dirt, debris, excess skin cells, and makeup leftover from your first step. Select a product that works for your skin type, whatever it is. You don't want to dry out your skin, whatever you choose. Glass skin depends on hydration. The idea is to moisturize your skin so that it glows, but if you mess up and cause dryness, then your skin may become oily instead.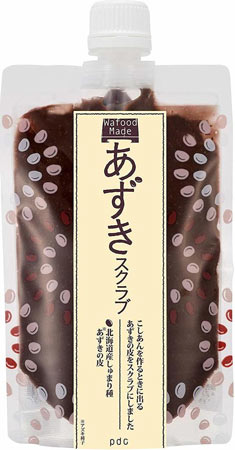 The Best Exfoliating Product
As you shop for Japanese cosmetics online, bear in mind that you don't need to use all of your products every single day. For example, an excellent exfoliator is a must-have, but you do not want to exfoliate your skin more than two or three times a week. For your routine, consider a natural exfoliator, such as a salt scrub, a sugar exfoliator, or even something that contains jojoba beads. If you need a chemical-based exfoliating product, look for anything with glycolic acid or lactic acid. When you exfoliate, you get rid of all the debris that clogs your pores, as well as any remaining dead skin cells hanging around on your face.

The All-Important Toner
Toner is the best Japanese skincare secret and is the key ingredient in a glass skin routine. Steer clear of standard toners that can lead to dryness. A Japanese toner or a K-beauty toner is the better option because it's more likely to boost hydration, and it's full of ingredients that enhance your skin's natural moisture retention. Look for products with floral water, ginseng, and green tea. Don't stop at one layer of toner, though! For glass skin, the experts suggest that you apply seven full layers of toner. Apply it once, give it time to dry, then put on another layer, and so on. Pro tip: use your fingertips to blot the toner into your skin rather than rubbing with a cotton ball or pad which can irritate your face.

>
Targeted Essences
When you look for Japanese cosmetics online, keep an eye out for essences. These products are lightweight versions of serums. They're not exactly watered down, but the consistency is thinner. Think of essences as the balance between toners and serums. With the best Japanese skincare lines, you can find an essence to target any skin issue that you have, whether you want to balance your complexion, banish redness, or treat severely dry skin. Essences don't take the place of serums, but their balance is a crucial aspect to glass skin. They heap on the moisture, acting as another level of hydration for your skin -- and that's how you get your glow on by the end of the process!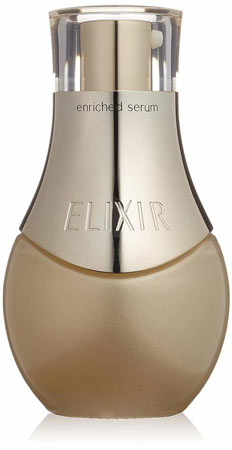 Some of the best Japanese skincare products are inspired by K-Beauty trends. With glass skin, that makes perfect sense, given that the aesthetic is a Korean-born invention. As such, your regimen will contain several K-beauty products, including ampoules.
Ampoules are like a serum but a bit more concentrated. To that end, you can use a serum for this part of the process, as well. As with exfoliating, you should apply ampoules two or three times a week. On the other days, a targeted serum is fine.
Like most Japanese cosmetics online, you'll want to find an ampoule that's full of active ingredients that are capable of multitasking. The product you choose should have ingredients that roll back the most common signs of aging, boost your collagen production, enhance the firmness of your skin, balance your complexion and skin tone, and minimize the appearance of your pores. Vitamins C and E, ceramides, hyaluronic acid, and retinoids will help you tremendously, too!

Mega Moisturizer
Now you're ready to moisturize! You probably do it already, but now, moisturizing will do so much more for your skin. For glass skin perfection, you may need to switch up the face cream or Japanese face lotion you use. Pick out a lightweight moisturizer that still offers sublime hydration. Botanical extracts can nourish your skin, but you need antioxidants, too. Not only should the product quench your thirsty skin, but it should also help to lock in moisture. If possible, find a daily facial moisturizer with SPF. That way you can also protect your skin from the sun!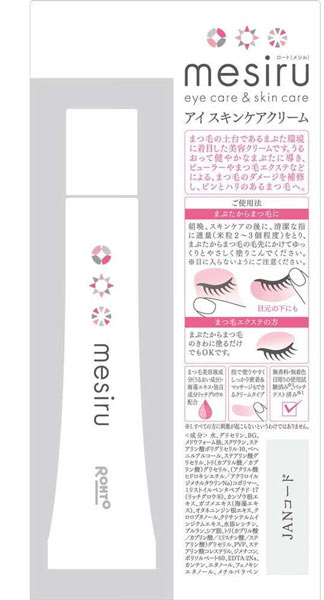 >
An Excellent Eye Cream
Smile lines, crow's feet, and dark circles make you look tired and older than you are, so it makes sense that a glass skin routine would include taking care of your eyes! To implement the very best Japanese skincare routine, include an eye cream designed to nourish that soft, delicate skin. Using your fingertips, gently blot the cream under your eyes, on the corners, and over your eyelids. In addition to helping with dry areas and tired bags, your eye cream can reduce the appearance of fine lines and wrinkles. In the end, including an eye care product into your routine guarantees that you will appear youthful, well-rested, and full of sparkle.
A Repairing Face Mask
Facial sheet masks are another gift from the K-beauty world. Anywhere you can find Japanese cosmetics online, you should be able to spot an assortment of face masks, as well. A mask is the last step of the glass skin routine. You want something soaked in nourishing botanicals and toners. That might seem counterintuitive as if you'll undo all the layers of products you just applied to your face, but we promise that you won't! Applying a face mask at this stage will lock in all that moisture. It seals your skin, ensuring that all the products you use beforehand remain in place. Going further, it will soothe dry, tired skin while repairing any damage and replenishing the moisture you need for a complexion that's as smooth as glass.
Glass skin is one of the best Japanese skincare trends, but it's also the most time-consuming. It's not that the routine takes a long time to complete, but you have to commit to it to see results. When you do the routine is ultimately up to you though evening or nighttime is the most opportune time. Pamper your skin right before bed, and your skin has the entire night to replenish itself. By morning, it will feel like you have a brand new face! Are you ready to commit to glass skin? Drinking plenty of water can help the process, but you can't live without a full collection of Japanese skincare products from Plaza Japan!