Introducing the new Pokémon TCG Expansion – S2, Rebellion Crash!
Posted by Braysh Gaming on 5th Mar 2020
Are you ready to rebel and crash the TCG party? The latest Pokémon TCG expansion is set to do just that. Introducing, S2 - Rebellion Crash!
Released March 6th and available to order from Plaza Japan now, Rebellion Crash is the brand-new 96+ core expansion ready to hit the Pokémon TCG! S2 gives a warm welcome to a host of new Galar Pokémon as well as some old favourites!
Let's take a peek at some of the awesome upcoming cards, starting as always with V and VMAX Pokémon!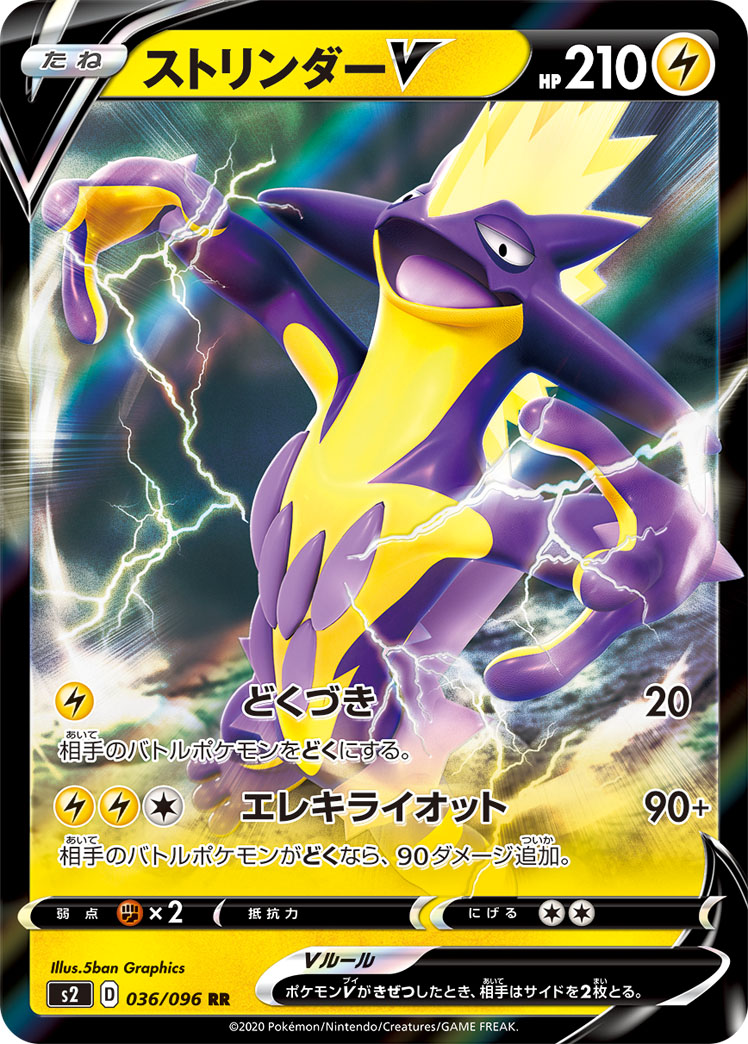 The poster boy for this set is none other than strong Galar favourite, Toxtricity! Toxtricity is a hugely popular Pokémon in Sword and Shield, and it's going to put a lot of smiles on people faces when either the V or VMAX card comes out of the pack. In fact, Toxtricity V and Toxtricity VMAX have attacks that work together!
Firstly, Poison your opponent with the Poison Jab of Toxtricity V, and then it's time to VMAX! Toxtricity VMAX will be perfectly positioned to unleash G-MAX Riot - a powerful Electric-type Max move that will hit for a huge 240 damage if the opposition is Poisoned! What more would you expect from the first Electric and Poison-type Pokémon?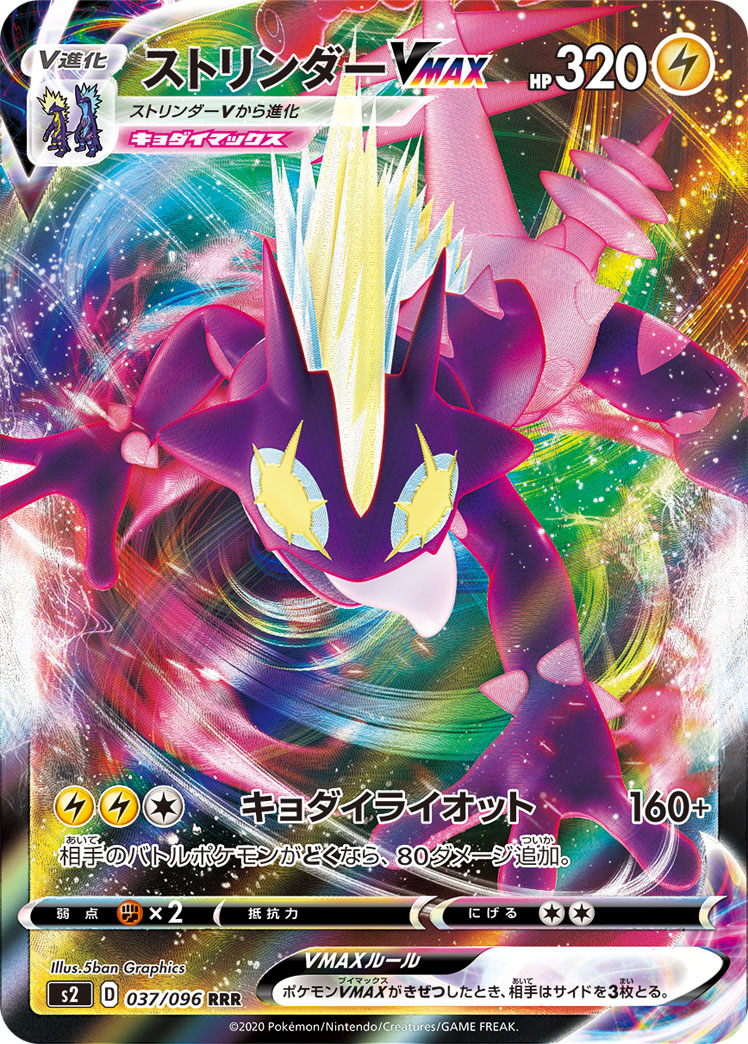 Toxtricity isn't the only Gen 8 VMAX introduction. Another Pokémon fans will be pleased to see is Dragapult V and Dragapult VMAX! Again, the Max move is something to be feared. Max Phantom will not only hit for 130 damage, but also allow you distribute 50 more damage to your opponent's bench in any way you like!
Rebel Crash isn't without its fair share of Pokémon at all, as Eldegoss V, Ninetales V, Milotic V, Pincurchin V, Malamar V and Copperajah V make up a whopping eight new V introductions into the TCG. Not to mention, Malamar VMAX and Copperajah VMAX are also here to shake things up.
We can't wait to see the Super Rare Full Art "SR" forms of the new V cards, along with the new VMAX cards as Hyper Rare "HR"!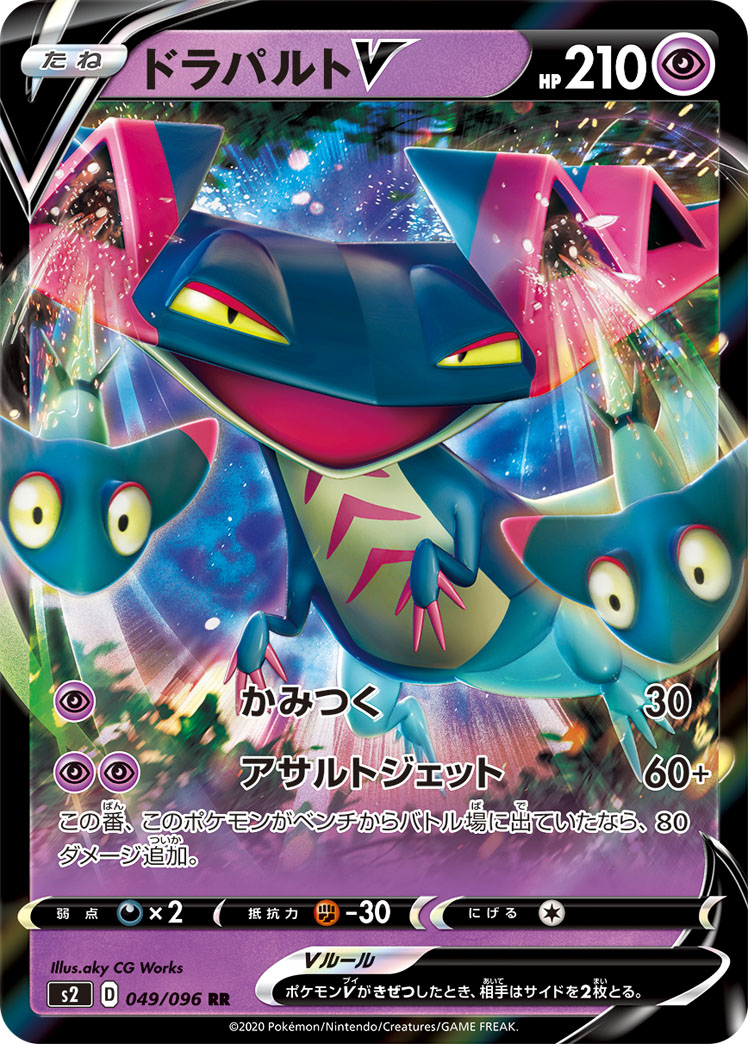 Moving onto Trainer's now, and if the last set VMAX Rising taught us anything, it's that these cards can be very unpredictable in terms of Super Rare cards.
Previously, none of the new Items turned into the celebrated gold and got an Ultra Rare "UR" card, instead giving that treatment to a previous Item, a Special Energy, and a surprise shiny Pokémon! So, we're yet to see if S2 will grant golden status to either Retrieval Net, Nugget, Tool Scraper, Cursed Shovel, or the Stadium Card, Galar Mine !
Perhaps one of the new Special Energy cards will become Ultra Rare? Rebel Crash gives plenty of options, as it introduces Speed Lightning Energy, Horror Psychic Energy and Capture Energy - each with their own interesting abilities. Attaching Speed Lightning Energy for instance, will let you draw 2 more cards from your deck.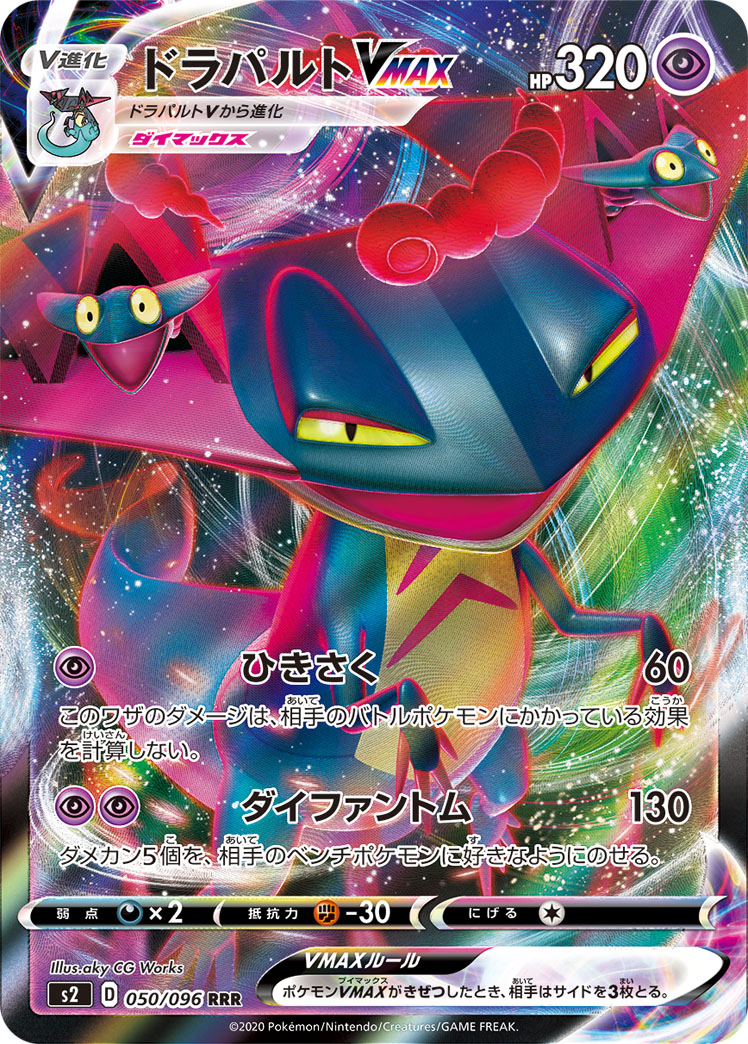 It's extremely difficult to predict what's going to happen - especially after the introduction of the Ultra Rare shiny Frosmoth in the last set. This Frosmoth was a standard Rare holo card in the original Shield expansion. So, we wouldn't be totally surprised to see a Rare holo from VMAX Rising introduced this time. A Galarian Cursola perhaps?
Something a little easier to predict are the Supporters! This time we have three new cards to look over, with Chairman Rose's assistant, Oleana, looking the most likely for a Full Art "SR" card.
Oleana could come in very handy with disrupting your opponent's strategy. Play this card and discard two cards from your hand, then you can choose a Trainer card from your Opponent's hand to put on the bottom of their deck. This could also give you a good idea of any strategies your opposition might be cooking up!
The remaining two Supporter cards are Gym Challenger, Dan, and Boss's Order - featuring Giovanni! We're not sure which of these will be Super Rare, but we will never say no to another Full Art Giovanni.
That's just a taste of what S2 Rebellion Crash has in store! Speaking of just a taste, also releasing on March 6 th is a Rebellion Crash Special Tin , featuring a Toxtricity V Promo Card, one special art tin case, one Special Energy card, seven Lightning Energy cards and of course, seven packs of S2 Rebellion Crash!
Seven packs might not be enough, however! Being a core Pokémon TCG set means that there's a lot more to expect than usual, and certainly a lot of extra effects and abilities to consider. How will you approach the battle with the Poison and Electric powers of Toxtricity VMAX, or perhaps you'll be the one to discover what Ultra Rare cards will shine bright this time?
All of these questions point to one answer – opening some S2 Rebellion Crash! So, don't miss out and order your box of from Plaza Japan today!