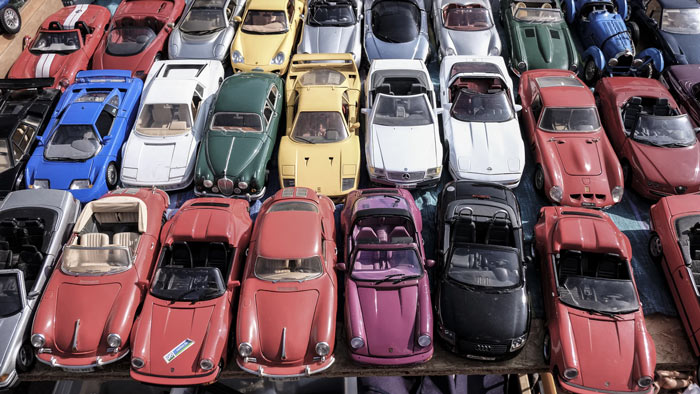 Plaza Japan has model car kits for every type of enthusiast. Whether you love race cars, luxury cruisers, or regular everyday automobiles, you'll find it here in our Japanese plastic model kit collection. We offer plastic model car kits that need glue and paint, as well as snap-fit models -- so there's a kit here for every kind of enthusiast! Here's a list of our top 10 favorites to tempt you.
Our Favorite Plastic Model Car Kits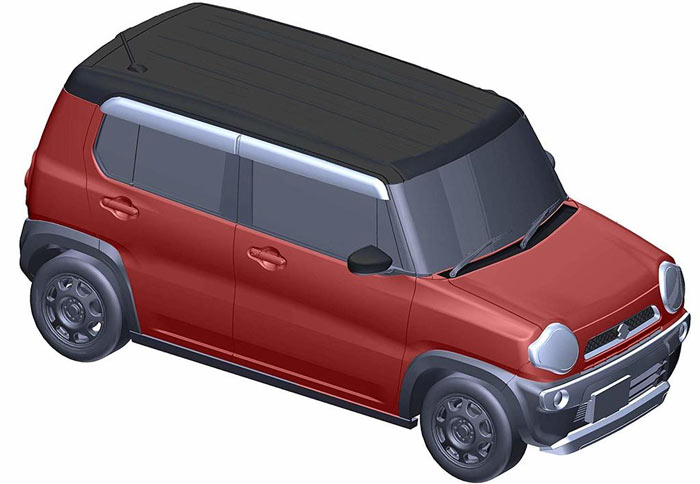 The Suzuki Hustler from Fujimi
Fujimi manufacturers a whole host of model car kits that resemble the cars you see on the road every day. The Suzuki Hustler is fun because it's true to life, not to mention that it's hard to resist the appeal of its European style. The finished product is a beauty, largely due to its body color: Phoenix Red Pearl. It's a great pick for novice builders because there's no gluing or painting involved. Feel free to look for the Hustler in other hues, as well, including lime green, pink, and purple.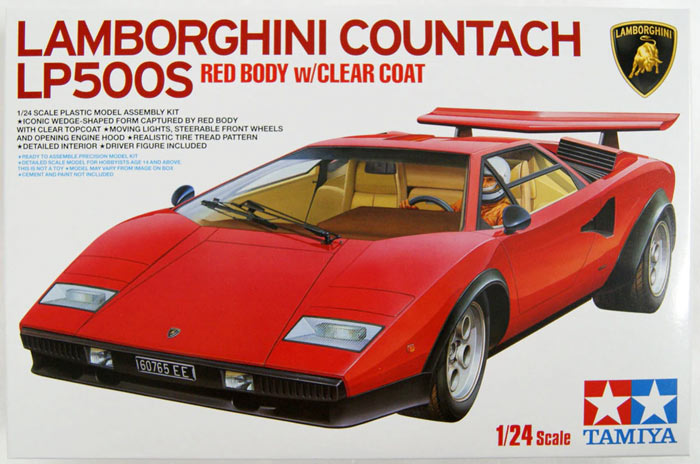 The Lamborghini Countach LP500S from Tamiya
Who doesn't love a Lamborghini? Plaza Japan is pleased to help you live out your dreams of driving a sporty luxury car. We have an array of plastic model car kits that feature fantasy cars. The Lamborghini Countach LP500S from Tamiya is hands down one of our favorites, though. This racy red luxury model car kit boasts lights that move, front wheels that really steer, and an engine hood that opens so that you can check out what's underneath. Even the interior of the car is intricately detailed. You may be happy to know that the little driver comes with the model, too!
The Mazda NB8C Roadster RS '99 from Aoshima
Roadsters are among our most popular model car kits. The Mazda NB8C Roadster RS '99 is something special, though. As you assemble the model, you won't be able to stop envisioning yourself behind the wheel. Can't you feel your hair blowing in the breeze as you push the pedal to the metal? From its sleek, curving body to its eye-catching color, the Mazda roadster is a pleasure to put together. This plastic model car kit is even better to display -- we guarantee that anyone who sees it can "ooh" and "ahh" over your craftsmanship.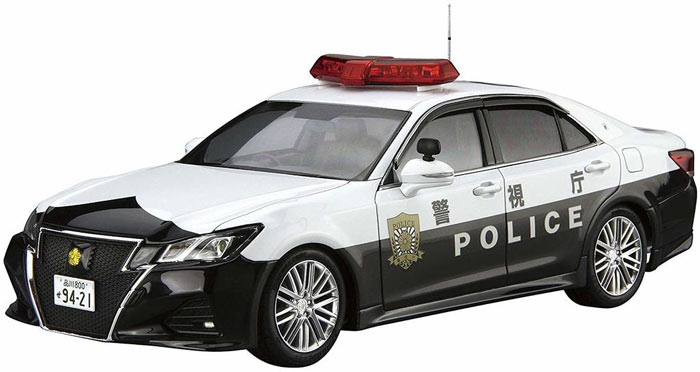 Toyota GRS214 Crown Patrol Car for Traffic Control from Aoshima
Official cars, such as emergency vehicles and police cars, are some of our bestselling model car kits. Everyone craves a little heroism, even if it only sits on a bookshelf. Model enthusiasts will love piecing together the Toyota GRS214 Crown Patrol Car for Traffic Control. Aoshima plastic models do not skimp on the details in this plastic model car kit. After assembling the intricate pieces and parts of the model, you can have fun placing the decals and accent accessories such as the license plate on the front and the emergency lights on the top.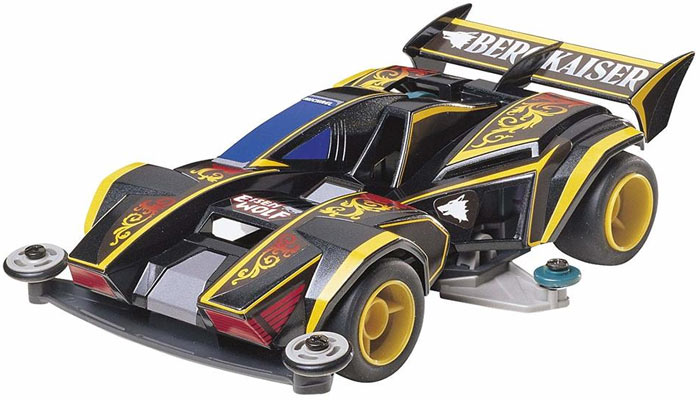 The Mini 4WD Bergkaiser from Tamiya
Plastic model car kits that feature race cars are exciting to put together and that goes double for the Mini 4WD Bergkaiser. You can almost hear it purring and raring to go in the box! The small model is 1/32 scale, so assembly promises to be a challenge, but we're sure you're more than up to the task. When you complete your model, you're left with a sporty, speedy car that's low to the ground and alive with arresting details. Just check out some of those decals!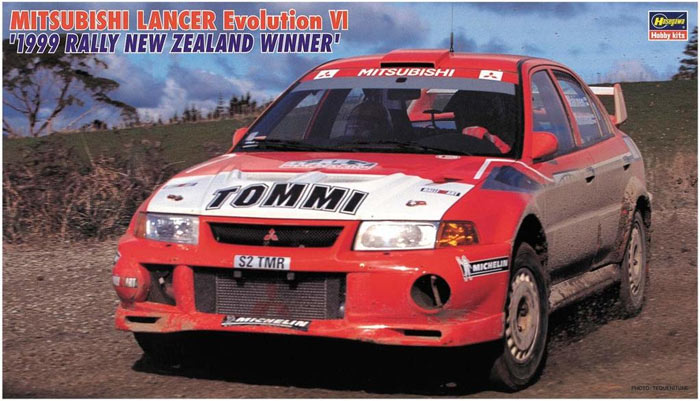 Mitsubishi Lancer Evolution VI 1999 Rally New Zealand Winner from Hasegawa
The Mitsubishi Lancer Evolution VI 1999 Rally New Zealand Winner is an entirely different model car kit. As the name suggests, it's a model of the car that raced over the finish line to win the 1999 Rally in New Zealand. You can't go wrong with a Mitsubishi as you'll see when you put together your new model. From the spoilers to the hood decoration, this plastic model car kit is a perfect replica of the winner. During assembly, you can relive every moment of the race, then celebrate your victory when you paint the last detail!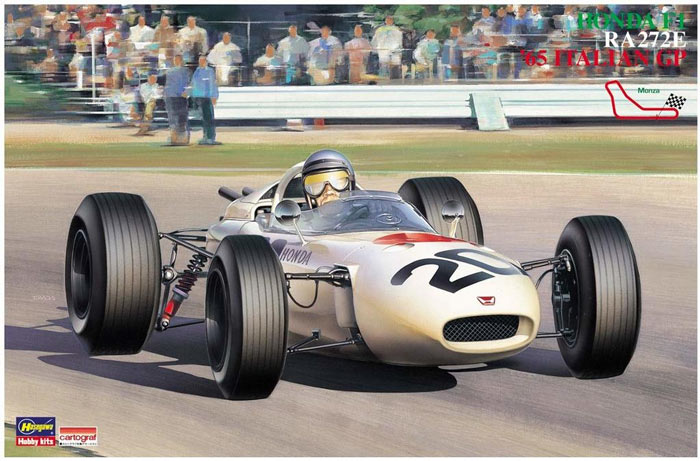 Honda F1 RA272E '65 Italian GP from Hasegawa
Here's another plastic model car kit of a race car. The Honda F1 RA272E '62 Italian GP looks like a speed demon both on the box and on your shelf. Hasegawa models don't play around when it comes to realism, but there's always a fun element involved in their models, as well. Putting together the Honda F1 model car kit may make you want to try out a career as a race car driver yourself! Even if you can't manage to race, you can at least daydream as you stare at your completed model.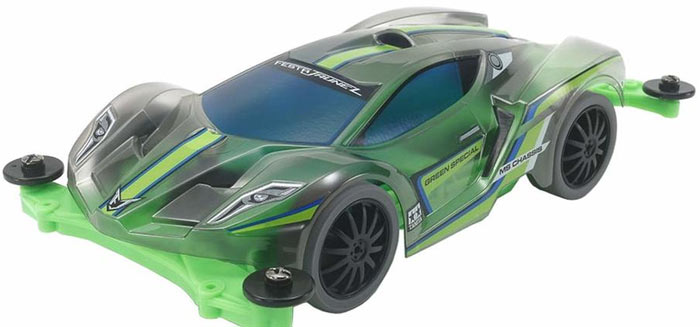 Mini 4WD Festa Jaune L from Tamiya
If you're looking for a whimsical model car kit, snag the Mini 4WD Festa Jaune L. The chassis that comes with the kit is clear polycarbonate while the rest of the body, and many of the parts, are lime green which creates a popping contrast. Apply the decals and stickers to wind up with your own Green Machine. You won't need any glue for the assembly. Do make sure you have some AA batteries close by, though. This baby runs!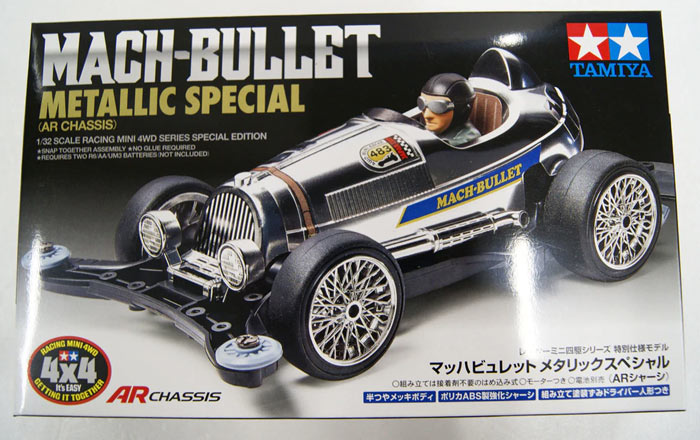 Mini 4WD Mach Bullet Metallic Special from Tamiya
Don't you love plastic model car kits of old vehicles? The Mini 4WD Mach Bullet Metallic Special is a stunner from headlights to brake lights. The design has an old-timey charm, but you can tell that, in its day, this little race car could go, go, go. Assembly is easy since the pieces just snap together. This is another model that's ready to run as soon as you pop in the batteries.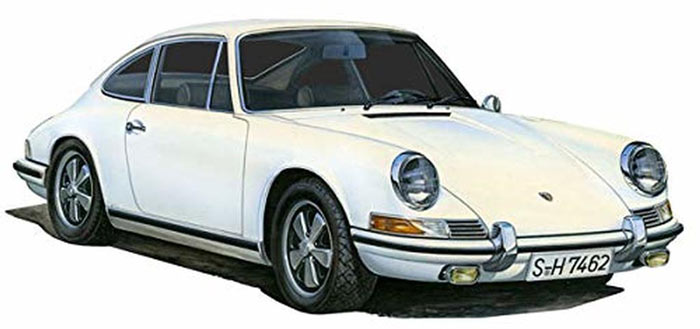 Porsche 911S Coupe '69 from Fujimi
Last but not least, we have the Porsche 911S Coupe '69, one of the most luxurious cars to ever hit the road. This model is simple, but it's a crowd-pleaser. It might take you a while it put it together, but you'll love every minute of the job.
Are you ready to put your pedal to the metal? Check out the model car kits at Plaza Japan today!