10 Cool DIY Summer Projects for Kids to Keep Them Busy This Summer
Posted by Admin on 22nd May 2019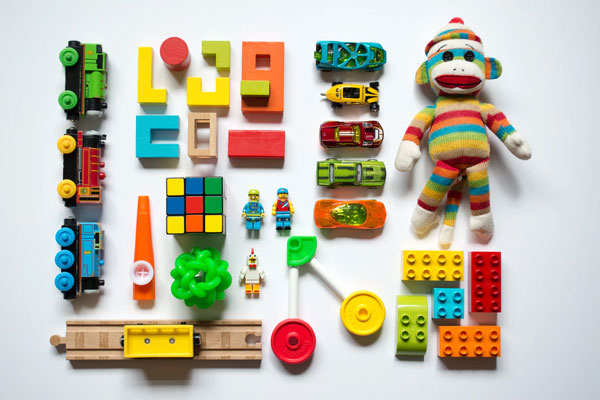 With the coming break from school, parents are in the market for engaging summer projects for kids that will keep them busy. Whether it's because the kiddos can't play outside because rainy weather gets in the way or because they simply get bored with the same old thing, it's up to mom and dad to give kids the tools they need to keep themselves occupied during those long summer months. When thinking about the best summer projects for your kids, you need to consider your child's interests first. If they enjoy plastic models, then you can check out Japanese plastic model kits for kids here at Plaza Japan!
Our Favorite Summer Projects for Kids Here at Plaza Japan!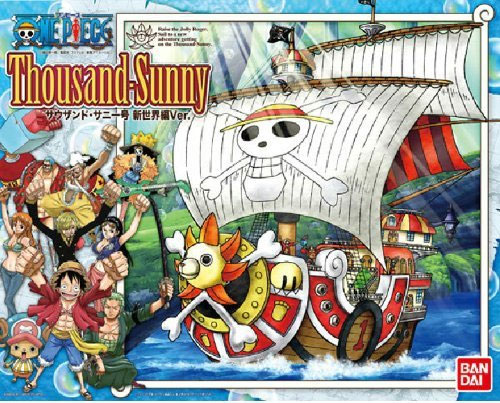 1) Thousand-Sunny New World Plastic Model Kit by Bandai
Plastic model kits for kids make for fantastic summer projects for kids. Once they finish putting together the model, kids have an eye-catching new item to display. They might even be able to play with it! Better than having another toy is the pride kids will feel after building their model piece by piece. That takes dedication and time, after all—just what active minds need to help them while away the hours of their summer vacation!
Bandai offers fun Thousand-Sunny New World model kits for kids that will keep the kiddos engaged. The finished product results in a colorful toy ship that the children can use to stage their own pirate battles. The pieces snap together, eliminating the need for glue so you won't have to worry about anyone accidentally gluing their fingers together! That's not the type of summer adventure anyone wants, but a trip on the high seas? That's a winner.
2) Sewing Projects!
It may seem intimidating to give your kid a summer project that involves needles, but hear us out! There are plenty of amazing kid-friendly sewing kits on the web that involve fabric glue or large, plastic needles to help clumsy kids finish their craft. Even if your kiddos have never sewn a thing, these kits are a perfect pick for beginners. These model kits give kids the option of creating everything from little critters to small planets for themselves, their family, and their friends, or they can even monetize their summer crafts. Small plushies are popular, after all! Maybe this summer, you can teach your young one about business by encouraging them to open up an Etsy shop featuring their tiny treasures!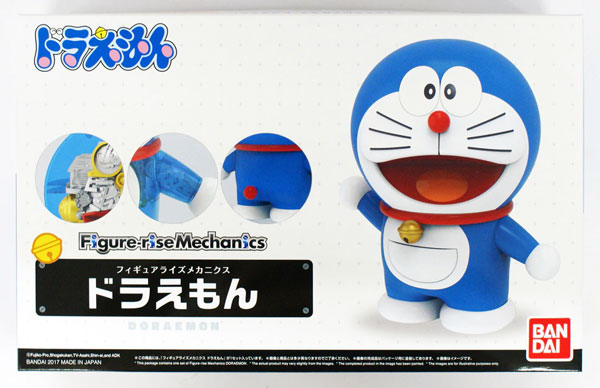 3) Figure-Rise Mechanics Doraemon Plastic Model Kit by Bandai
Bandai has an unbeatable selection of model kits for kids, many of which you can find at Plaza Japan. The Doraemon kit is an ideal summer project for kids who need something to occupy their time. Pull out the model when it's raining or when your kids want to hang out in the house instead of enjoying the weather outside. Although the model looks simple, it will keep the children engaged for hours, if not days. Once they've successfully assembled the kit, they'll have an adorable Doraemon that they can play with for the remainder of their school break.
4) Make Your Own Snow Globes Kit!
Snow globes are fun. They're among the most popular souvenirs! Give your kids the chance to make their own this summer to bring a little holiday magic to the hot summer months! With snow globe model kits for kids, children get to do more than merely fit together pieces. Many of these summer projects let kids sculpt their own central figures, which the kiddos can then use to design their own scenes. They can sculpt little animals, landscapes, or even themselves. Who knows? Mom and dad might want to join in and make a snow globe, too!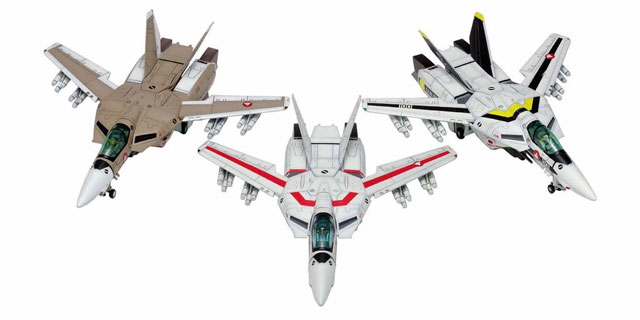 5) Mustang Egg Plane Series Plastic Model Kit by Hasegawa
If you're looking for fun summer projects for kids that they can enjoy all during the break, then Hasegawa's Egg Plane model is just the ticket. Once completed, the model becomes an engaging toy that your kiddos won't want to put down. There's a decent amount of assembly required to fit together all the pieces, but that just makes for hours of entertainment! Of course, you can always step in and help your kid with this model kit, too. They'll have a blast applying all the decals, and, in the end, they'll have a brand new plane to play with, perhaps alongside their pirate ship model!
6) Velociraptor Dinosaur Arc Kit by Fujimi
Do your kids get bored quickly? Are they never sure precisely what they want to do during the long hours of summer vacation? Plaza Japan has you covered—and the kiddos, too! Our realistic dino plastic model kit for kids will not only keep kids occupied for hours, but it comes with realistic internal pieces so your child can learn about the biological science behind their favorite dinosaur! The best part about this summer project for kids? It can all be done indoors which gives children something to do anytime they can't play outside!
The kit even includes everything they need to make their dino come to life. Even better, you won't have to buy anything extra, not even scissors! The kit has everything you need for assembly including easy click-in pieces!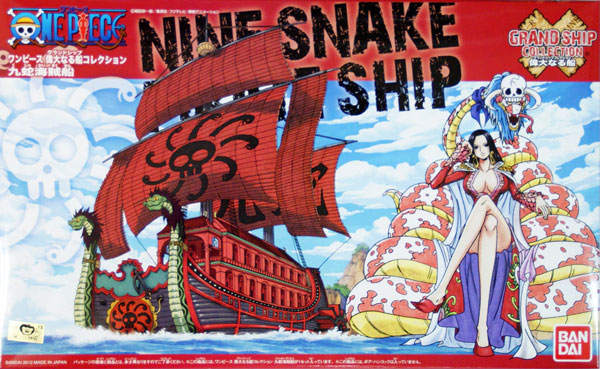 7) One-Piece Grand Ship Collection Nine Snake Pirate Ship by Bandai
Plaza Japan boasts a variety of model kits for kids, including this sophisticated take on a traditional pirate ship. The Nine Snake Ship is legit. If you have older kiddos, then this is a can't-miss choice for their "kid" summer project. This intricate ship isn't difficult to assemble, but it definitely takes time and patience. It's a must-have for kids who have an eye for detail! At the end, they'll have a realistic pirate ship complete with high-flying sails and dragons on the mast -- be prepared to guard the ship and scare away any enemies!
8) Wood Kits
For parents who are looking for sophisticated summer projects for kids, give them a way to get their hands dirty. Small, wood models are perfect for older kids, but you will still want to supervise or pitch in and help as these kits can be slightly more difficult. They can create a chest for their secrets, a cute corner shelf, or a toolbox for all their new tools. With these small, model kits for kids, you will need a hammer, but everything else should be included in the kit. Toss in some paint, decals, and stencils so that your kiddo can personalize their projects!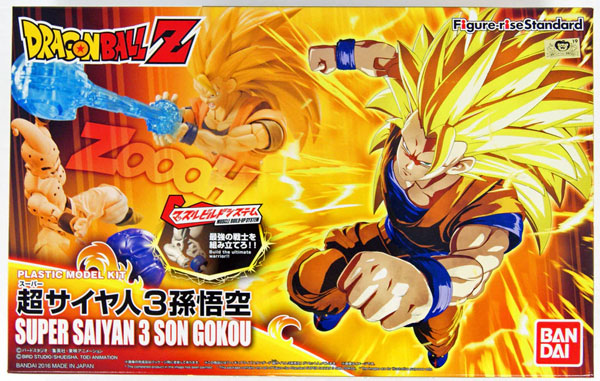 9) Figure-Rise Standard Super Saiyan 3 Son Goku Plastic Model Kit by Bandai
You really can't beat Bandai. The company knows how to cater to fans of Dragon Ball Z, too. Fans of the franchise won't be able to resist the Goku model, which results in an action figure that's ready for action once assembled. This one's an ideal summer daytime project that the kiddos can still enjoy all summer. After all, once they assemble the figurine, they will have a great Goku toy unlike any of the pre-assembled pieces they can find in the store! There are even different pieces so that your kiddos can pose Goku in a variety of ways. It's rare to find model kits for kids that are as versatile as that!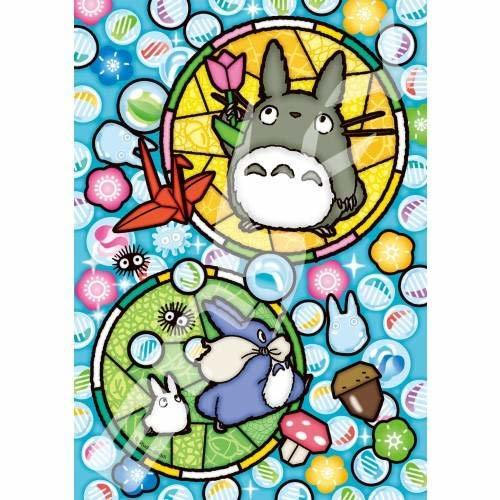 10) My Neighbor Totoro Art Crystal Jigsaw Puzzle by Ensky
Jigsaw puzzles are fantastic summer projects for kids, but sometimes doing the same puzzle of kittens or landscapes can get boring. Consider introducing your kids to the magic of a bright and colorful jigsaw puzzle as an alternative! At Plaza Japan, there's an assortment of fun, anime-themed jigsaw puzzles of various sizes, including this pastel piece from My Neighbor Totoro. The puzzle is 208 pieces so it will take time to complete. Perfect for keeping active minds engaged throughout summer!
You can find a wealth of exciting summer projects for kids to ensure their hands and minds remain occupied during the long break. Head to Plaza Japan today for a jaw-dropping assortment of model kits for kids (and adults!) featuring everything from cars to ships. It all depends on your child's age, interest, and skill level. What kinds of summer activities do you have planned for the kiddos?