4 Cool Pokemon Toys You Probably Don't Have Yet
Posted by admin on Mar 27, 2018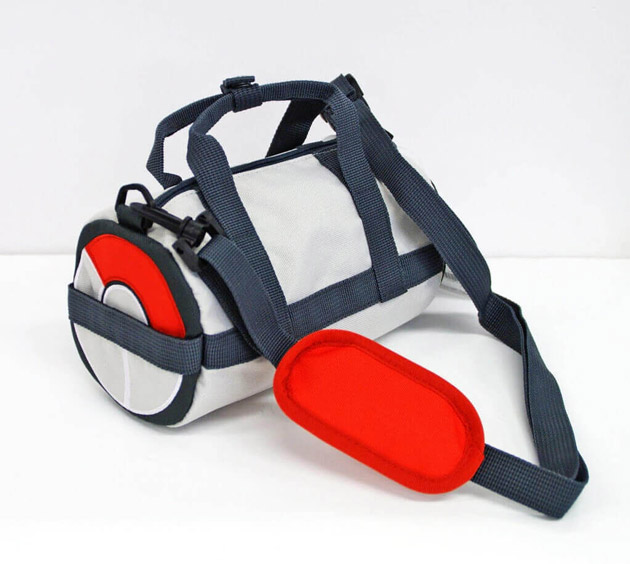 Ah, Pokemon. Never before has a franchise transcended generation after generation so seamlessly. These days, you'll see adults who remember playing the original pokemon games passing on the gift of this imaginative world to their children, as the world of Pokemon shows no signs of slowing down. With such a following and such successful marketing, you can bet that the market is absolutely full of cool Pokemon toys.
Here at Plaza Japan, we're pleased to show off some of our favorite rare Pokemon toys for your viewing and purchasing pleasure! Whether your looking to add to your collection or trying to find a perfect gift for the discerning Pokemon fanatic, we've got you completely covered with our essential list of Pokemon toys that even the most avid collector may have missed!
Stained Glass Keychain Vulpix
Speaking of Vulpix, one of the most classic Pokemon, maybe the new redesign exclusive to the Alola region isn't quite your speed. You need not worry, because there are still plenty of collectables and rare Pokemon toys that hold true to the cute Pokemon's original, fiery form. This allows purists who like to stay true to the original 150 Pokemon to share in the joy of cool Pokemon toys!
Take the Pokemon Center Original Stained Glass Vulpix Keychain for example. This beautiful glass keychain holds true to the original design of the fire-wielding fox that we've all come to know and love.
What's more, when you shop at Plaza Japan, you'll get a 10% discount on this item. Act quickly, however; a treasure this gorgeous won't be in stock long!
Silvally Card Case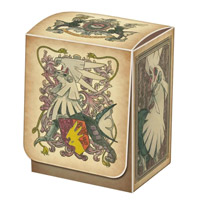 Anyone who remembers collecting Pokemon cards will remember the intense hassle of storing them. Whether they were meticulously placed in a large binder or scattered messily all over the room, it never seemed like there was adequate space to ensure that your collection stayed in decent shape.
Even if you're not a Pokemon card collector, any deck of cards could be stored easily in this gorgeous Silvally Card Case! Silvally is a chimera of a Pokemon, created by using cells from all pokemon before it, representing the vast diversity represented by the Pokemon universe.
Whether you're trying to store your precious pokemon collection or simply trying to keep a deck of playing cards safe, look no further than this cool Pokemon toy collectable!
Lillie's Duffle Bag Pouch
Lillie was a fan favorite in Pokemon Sun and Moon. As an essential traveling companion to the protagonist, Lillie was quiet, introverted, and lived around pokemon researchers for personal reasons.
Contrary to most characters in the series, Lillie disliked Pokemon battles and was more inclined to peaceful activities such as reading. She can't stand to see a Pokemon be hurt, and for this reason struck a chord with Pokemon fans the world over.
Now, you can show your love for this character with the Lillie's Duffle Bag Pouch from Plaza Japan. The duffle bag is no mere accessory to be sure, when Lillie was in her most desperate moment, the Cosmog inside her bag, which she had nicknamed "nebby," teleported her back to safety and her loving husband Professor Kukui. She agrees to stay on as his assistant and learn more about the mysterious Nebby. Don't miss this beautiful pouch immortalizing this poignant story! You can even store more rare Pokemon toys inside.
Alola Vulpix Hoodie Poncho Towel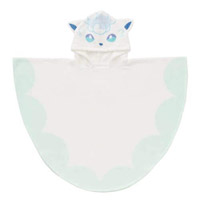 Some can't simply put collectables on their shelves to commemorate their love for Pokemon. Some actually need to wear it. Though there are hundreds of cool Pokemon toys out there on the market, there's something special about an item that you can actually add to your attire. That's where the the Alola Vulpix Hoodie Poncho Towel comes in.
This Poncho Towel is the perfect way to prove your Pokemon love even when you're just getting out of the shower. The design is true to Alola Vulpix, the frosty contrast to its original fire type counterpart. For a casual way to express your Pokemania around the house in a casual sense, this towel can't be beat!
Order Cool Pokemon Toys From Plaza Japan Today
This guide is essential to nabbing rare Pokemon toys, but we've only scratched the surface of what Plaza Japan has to offer! Shop Plaza Japan for all of your Pokemon collectibles, and we'll help you truly catch them all! Browse all of our products and if you find that you have any questions, simply email us at info@plazajapan.com.