Best Holiday Gifts for the Studio Ghibli Lover in Your Life
21st Dec 2019
Studio Ghibli gifts are ideal for all sorts of folks. Anime lovers and fans of animated films will adore Ghibli gifts which are often as detailed and beautiful as the movies themselves. Miyazaki gifts, in particular, are breathtaking, since they depict many of the most popular movies from Studio Ghibli. However, even people who have never seen Princess Mononoke or Spirited Away can appreciate the artistry that goes into every scene and storyline. For that reason, gifts from Ghibli are ideal for the crafty people on your to-buy-for list. To help you with your shopping, Plaza Japan has gathered our favorite pieces of Ghibli merchandise for your Totoro-loving pals, along with some additional crafty items that your recipients won't be able to resist!
Gifts Miyazaki Himself Would Love!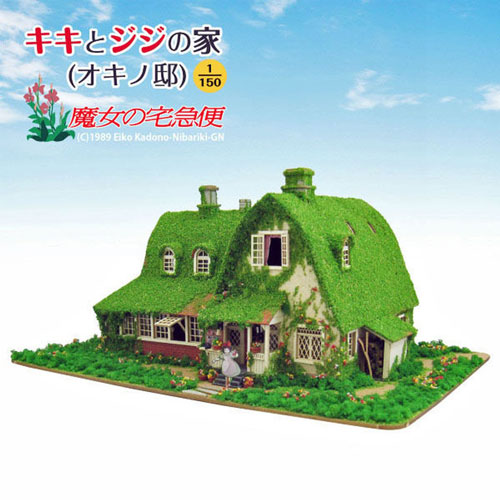 A Taste of Kiki
Kiki's Delivery Service is a much-loved film that details the coming-of-age of Kiki, a young witch who puts her flying skills to practical use. After obtaining a job as a delivery girl, Kiki and her cat, Jiji, are given accommodation in a charming cottage. Friends who already know the twosome will have a bewitching time assembling this paper kit model of Kiki's cottage. This Studio Ghibli gift will also appeal to anyone who hasn't seen Kiki's Delivery Service, simply because of the exquisite detail and charming finishes like a miniature side shed! Everything about the model is perfect, from the tiny windowpanes to the stock of wood by the side of the house -- not to mention Kiki and Jiji play on the front steps, creating the perfect finishing touch.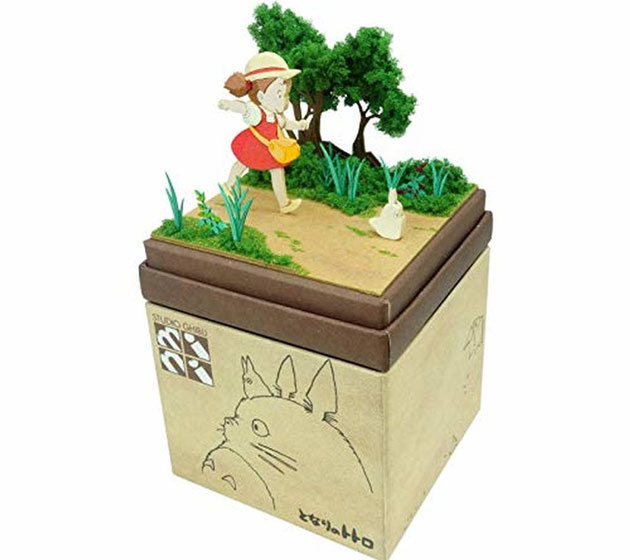 Won't You Be My Neighbor?
We have an array of Ghibli gifts, but for craft lovers, the paper kits are always favorites. For the crafty Studio Ghibli lover in your life, paper kits are the perfect gift because they are fun to assemble and they turn into breathtaking pieces of decor once complete. A paper model based on the fan-favorite film, My Neighbor Totoro, promises a picturesque scene that any crafter will want to put together post haste. For the best Studio Ghibli gift, pick a scene that speaks to the recipient. Even a simple scene involving sweet Mei and a tiny Totoro will delight your friend!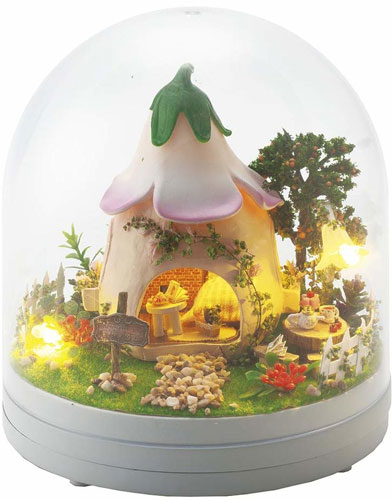 It's a Small World
Sometimes the Ghibli lover in your life wants something other than another Totoro-inspired gift. Don't worry -- we have a selection of miniature handmade kits that are in the style of Studio Ghibli gifts and are still sure to please! To the person who loves to work with their hands, give the gift of a small, sweet world where it's always happy, sunny, and warm. Made to look like a snow globe, a miniature kit comes with all the pieces necessary to assemble it. The fun doesn't stop there, however. Upon completion, the recipient of the gift can use batteries or a micro-USB to light up their little world. This is a magical gift that can be proudly displayed the entire year. Each time the recipient looks at it, he or she will remember you fondly. Is there a better holiday gift?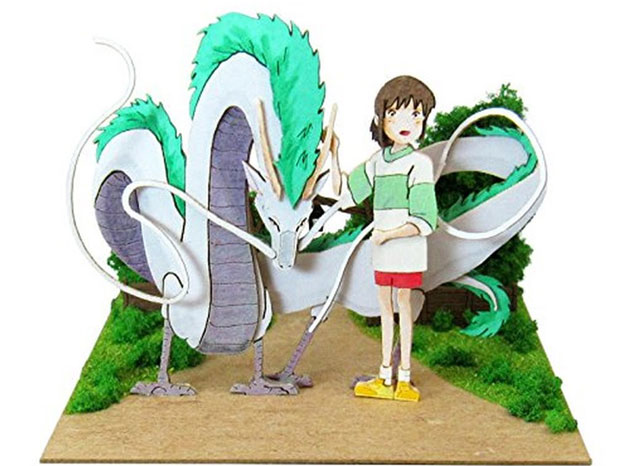 Time to Get Spirited Away
Spirited Away is hands down one of the most gorgeous Studio Ghibli movies -- you can @ us on that. It's also an excellent example of Miyazaki's work. That means you can discover a wealth of Miyazaki gifts based on the film!
Because Spirited Away is an instantly recognizable Ghibli film, it's not hard to find the perfect Ghibli gift. The only problem you'll have with picking out a present is deciding what to buy! A paper model that captures an iconic scene, such as an interaction between Chihiro and Hakuryu, is a perfect reminder of the film's magic. After carefully fitting the model together, the lucky recipient can even display the scene on their desk or mantle.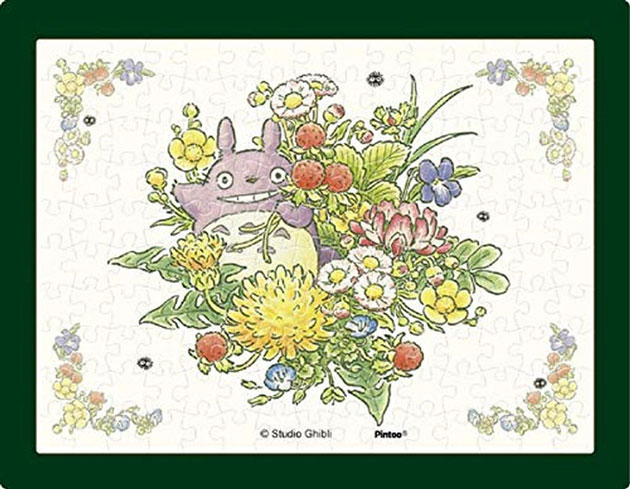 A Puzzle of a Gift
You might not think a puzzle counts as a crafty gift, but it certainly does. The right puzzle can be a beautiful piece of decor, not just an activity. For the perfect Studio Ghibli gifts, take a look at puzzles that depict a gorgeous picture from your loved one's favorite film. You can easily find something that resembles a work-of-art for every film from My Neighbor Totoro to The Cat Returns. Just consider the person you're buying for and what they like, including their style and personal tastes. While you're at it, you could even snag a special frame that's meant for displaying completed puzzles to really make this an unforgettable Ghibli gift!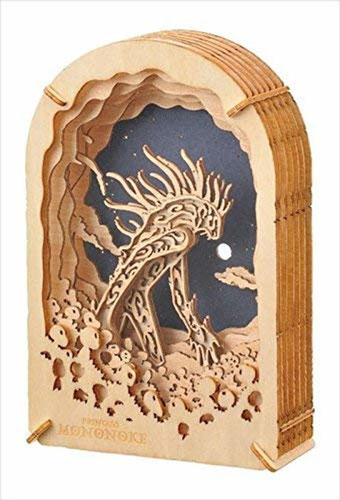 Into the Woods
Paper kits are cool -- wood-based craft kits are even better. They look like they take days or weeks to put together but assembly is fairly easy. We have several sensational Studio Ghibli gifts in the wood kit style. As the recipient pieces it together layer by layer, they get to watch the scene come to life in 3D. We're fans of this stunning Night Walker from Princess Mononoke model ourselves.
You can find a world of Studio Ghibli gifts and presents -- including authentic Japanese plastic model kits and figurines -- for crafty folks at Plaza Japan. Discover Ghibli-inspired gifts that are just right for the Miyazaki lovers in your life. What are you going to buy for your Ghibli-loving pals?