Discover SM5+ Ultra Force and its revolutionary new features!
Posted by Braysh Gaming on Jan 23, 2018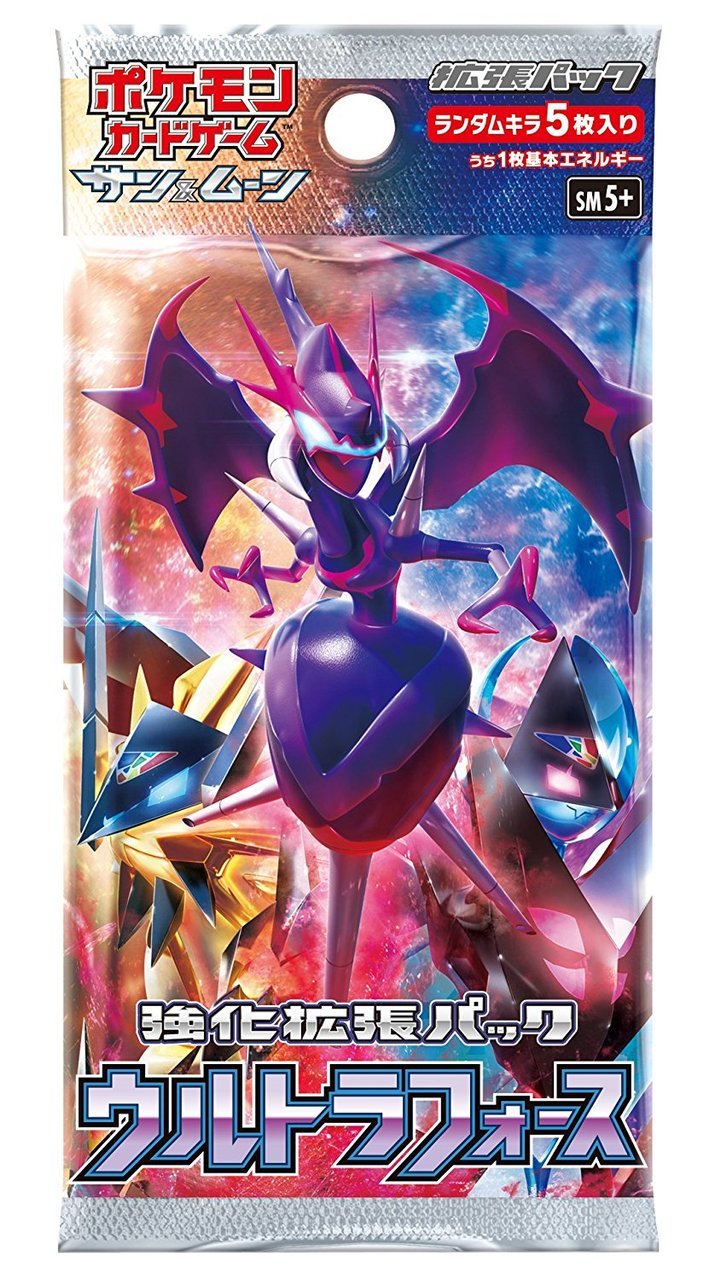 What better way to start the year than with a new Pokémon TCG expansion? Released January 19 th, SM5+ Ultra Force is the latest 50-card subset release for the Pokémon Trading Card Game. An enhancement from December's SM5S and SM5M expansions, SM5+ continues the introduction of new Pokémon and Ultra Beasts, while providing new "reverse holo" reprints of cards already included in the fifth expansion.
A new set always brings new GX cards. Lucario GX makes its series debut; with Ultra Beast Naganadel GX getting its first ever card – both also available within the set in "SR" and "HR" form. Palkia GX is also reprinted for SM5+, but not as you know it, as SM5+ introduces a "type-shift" for many cards previously printed in SM5S and SM5M, changing Palkia GX from a Dragon-type to a Water-type!
The type-shifted Pokémon in SM5+ are set to give players many more opportunities to explore. Some Pokémon, such as the Fire-type Infernape and the Water-type Empoleon from Ultra Sun and Ultra Moon are now shifted to Fighting-type and Steel-type respectively in Ultra Force, whilst keeping the same attack costs and effects! This means more options are available when building type-specific decks, ensuring you give your opponents a surprise or two!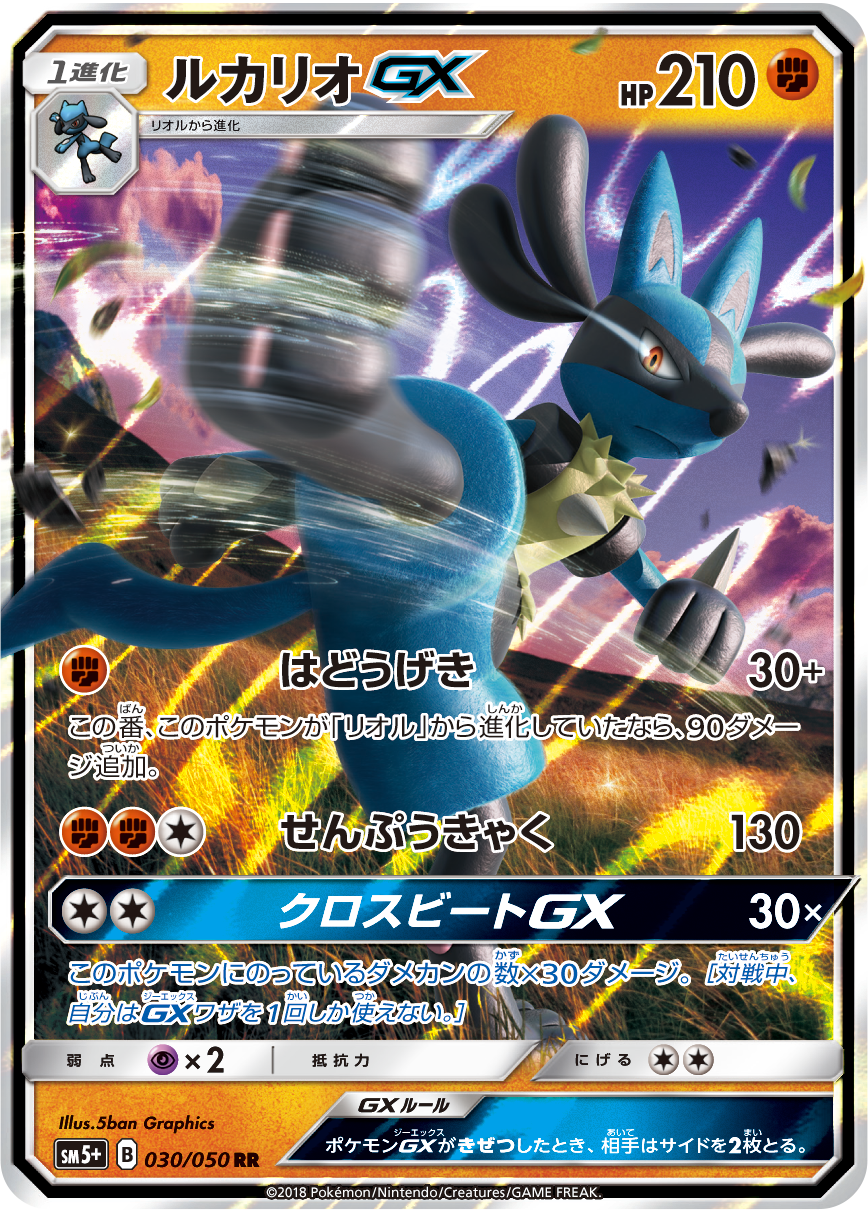 New GX and type-shifted Pokémon are not the onlynew introductions for SM5+. New Trainer cards are also on the agenda with Ultra Recon Squad and Wake introduced as Supporter cards, also obtainable in Full Art form as "SR". In addition, discover new Items such as Beast Ring and the new Stadium card Ultra Space , meaning there is a lot more to be excited about!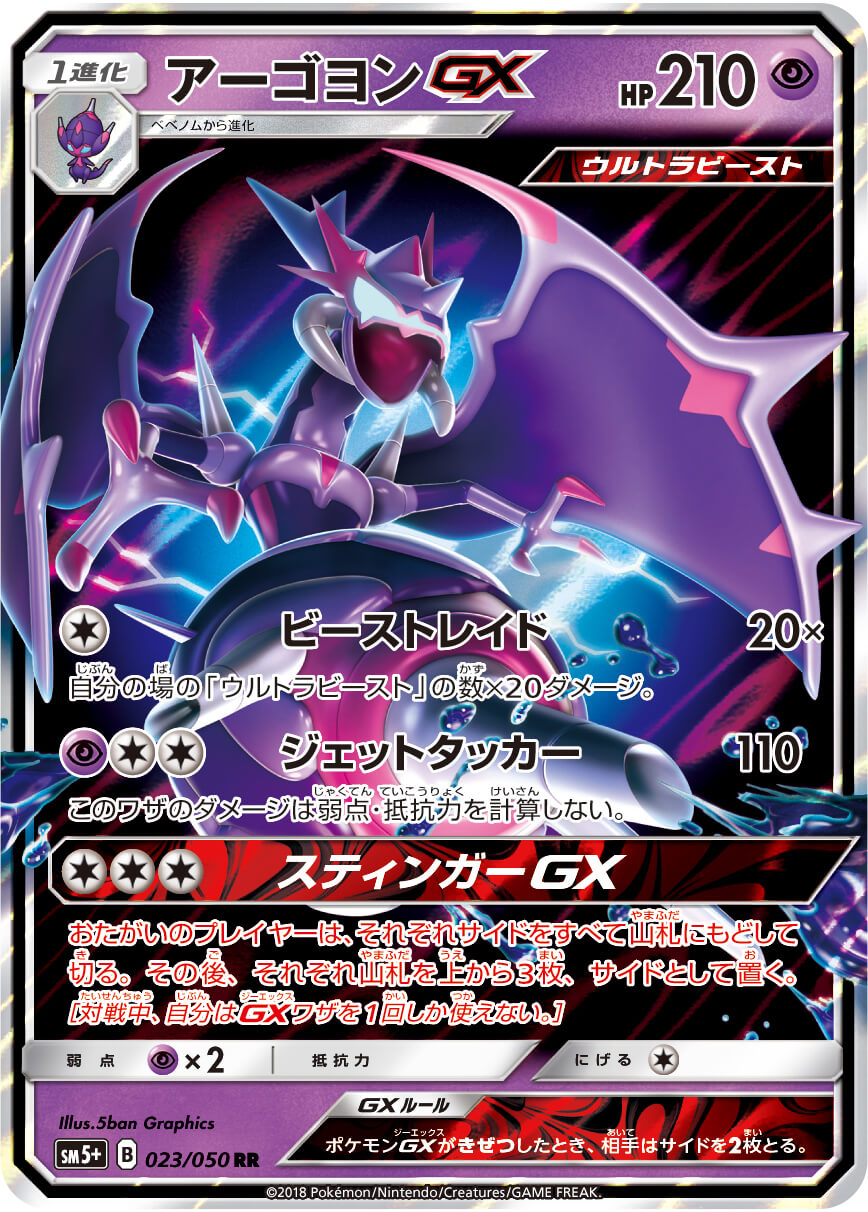 Ultra Force hasn't forgotten about the new Prism Star mechanic either. Trainer card Beast Energy and the "God" of Pokémon itself, Arceus, continues what Ultra Sun and Ultra Moon started, with more seriously powerful cards that will give any deck a boost!
SM5+ Ultra Force is a great addition to the Pokémon TCG bringing together the latest features from SM5 alongside the new type-shift Pokémon, making the possibilities for play endless. Available from Plaza Japan now, it is a set certainly not to be missed.
Check out our latest unboxing video!
Here is a video from our friend, Braysh Gaming! New feature "Type-shift" is well explained here.