"I Need a Hobby!" 3 Great Hobbies for Kids!
Posted by admin on Jun 27, 2018
If you're a parent, you know how important it is to find ways to keep your children entertained. If you're lucky enough to find a hobby that truly interests your child, they'll reap the benefits of learning patience and determination, as well as being able to see the value of quality work and passion from an early age. This can go miles for getting them ahead of the curve on work ethic and creativity.
Hobbies inspire children, and can facilitate the kind of passionate determination that can last a lifetime, but just what hobbies are best for young ones? Obviously you want to go with a hobby that inspires them creatively and ignites a drive to continue! While it is of course great to find things that you can do together as a family, it is also imperative to find activities that they can pursue on their own and learn to entertain themselves without your coaxing. Don't know where to start? Just check out this list of three great hobbies for kids from Plaza Japan!
Plastic Scale Models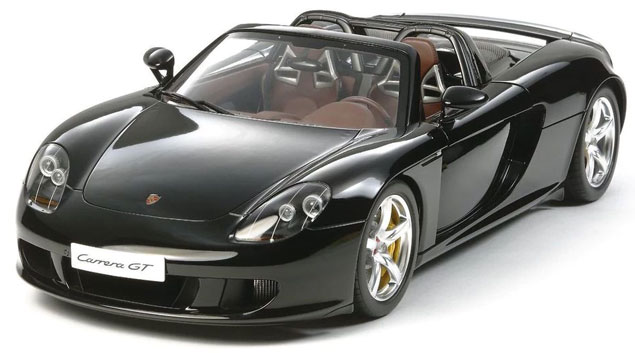 This is an absolute blast for kids who seem to have a mental emphasis on detail and creativity, and is certainly a hobby that has stood the test of time. Scale model building has been around for generations, and now you can pass on the age old tradition to your young one. Scale model building places a heavy emphasis on careful, quality work. There are even competitions and conferences where your child can potentially win a prize.
Luckily, there are countless plastic scale models available, replicating both fictional and real-life vehicles and structures. If your child has grown board with Legos and building blocks, plastic scale model building is definitely one of the best hobbies available!
Magic Tricks
Perfect for the child with a bit of theatrical flair, the art of magic tricks has been a staple for kids with a curious disposition for centuries. What's best about this hobby is that a child can follow it for years depending on their level of interest, as there are a wide variety of magic tricks that range from easy to advanced. You're bound to love watching your child work meticulously to master their craft and dazzle family and friends! Especially for those who love to entertain, magic tricks are one of the best hobbies for kids around.
Jigsaw Puzzles
There's something so therapeutic about finishing a long project, and jigsaw puzzles are some that the whole family can enjoy, while it may seem mundane to the more active child, one should never underestimate the absolute satisfaction that comes from finally finishing a big puzzle. This activity can stimulate problem solving and creative skills, and is one of the most fundamental hobbies for kids available!
Shop Our Store
At Plaza Japan, we have a huge inventory of authentic Japanese plastic scale models, magic tricks, and jigsaw puzzles –– not to mention the tools and accessories you or your child will need to succeed. Browse our selection and place your order online today!