Start a New Hobby in 2023: Try These 4 Hobbies Out for Size!
Posted by admin on Feb 28, 2018
Feeling restless at the start of this new year? Want to try something new, but not sure where or how to start a hobby?
We've got you covered. Here at Plaza Japan, we offer a wide range of entertaining collectibles that are sure to give you something to work towards in 2023. But where do you get started? Which hobbies are the best fit for new hobbyists?
Let's take a look at four exciting hobbies, including:
Collecting Diecast Models or Plastic Scale Models
Completing Stunning Visual Puzzles
Curating a Collection of High-Quality Figurines
Learning How to Do Magic Tricks
1. Collecting Diecast or Plastic Scale Models
Collecting finished models or creating your own can be a blast. Here at Plaza Japan, we feel that shopping for them should be just as fun. We have a variety of models for every collector interested in a Japanese hobby, so spend some time shopping around.
Diecast Models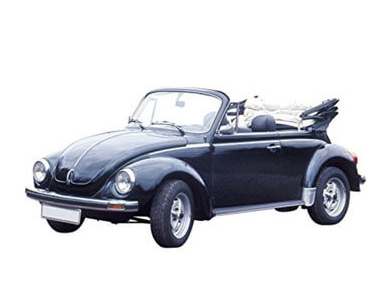 Die casting is a process of metal casting in which molten metal is forced into a mold cavity under high pressure. Most die castings are made from zinc, copper, aluminum, magnesium, lead, pewter, and tin-based alloys.
This elaborate process creates beautiful metal models that are characterized by a distinct surface finish and dimensional consistency. Die casting is often used to create models of cars, airplanes, ships, and boats.
If you are an auto, airplane, or boat enthusiast or someone learning how to start a hobby, we have a variety of Ebbro finished diecast models that are finely crafted with extreme attention to detail. In addition, Ebbro products are durable, ensuring that they will last the test of time.
Plastic Scale Models
There's something so exciting about opening a new kit and starting a fresh build! Plastic model kits can depict various subjects, from vehicles to figures or even buildings. Kits can also vary in difficulty, with ones with pieces that snap together or others that require special tools, paints and cement.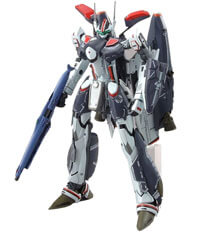 At Plaza Japan, we have plastic model kits for everyone, whether they are experienced builders or people who are looking to start a new hobby. There are cars and ships for vehicle enthusiasts and even figures for collectors interested in popular shows, such as the Macross Super Messiah Valkyrie plastic model kit, which is a 1/72 scale kit.
If you are looking for a new kit or plastic scale model, Plaza Japan carries a wide variety of model kits, including ones that you will not be able to find anywhere else.
In addition, our model kits are of the highest quality from brands such as Bandai, GSI Creos, Sweet Aviation, Fine Molds, and many others.
When it comes to collectibles, diecast models, and plastic scale models, we have a carefully curated inventory and a large selection for every type of collector or builder.
2. Completing Stunning Visual Puzzles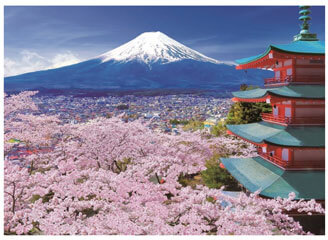 Are you tired of building the same old, boring puzzles? Do you want to learn how to start a hobby that will excite you and give you something that you can put on display? With themes that range from Disney to ocean views to cherry blossoms, our puzzles are designed to be equally as beautiful as they are a challenge to assemble. In addition, we carry puzzles for different ages and skill levels, to ensure that all puzzlers will find the puzzle just for them.
Building a puzzle is more than fitting pieces together. It is a unique, fun activity and Japanese hobby that will both capture your attention and give you a sense of satisfaction upon completion.
In addition, building a puzzle doesn't have to be a single-player game! Advance to multiplayer with friends and family for a project you all work together on. No matter how you like to build, you will find magical puzzle options here.
3. Curating a Collection of High-Quality Figurines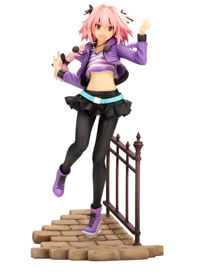 Why not show your appreciation for your favorite anime characters or comic book superheroes by collecting figurines made for their characters?
At Plaza Japan, we carry a wide variety of collectibles to take your collection to the next level. With big names like Bandai, Kotobukiya, and so many others, you know you are getting authentic, high-quality figurines that you will be proud to own and display.
Finding your favorite anime characters or superheroes can be tough for collectors (especially those just learning how to start a hobby), but at Plaza Japan, we make it easy. To give our customers a world-class shopping experience, we carry the best figurines for prices that are budget-friendly. We have the best deals on brand-name figurines, so you can shop with confidence.
Start a new hobby collecting figurines of your beloved anime characters or superheroes at Plaza Japan.
4. Practicing Magic Tricks
Want to stun and amaze with prestidigitation or sleight-of-hand card tricks? Plaza Japan has a wide variety of magic trick kits that will help you learn how to start a hobby that drops jaws.
Our Tenyo Magic Cards contain secret marks to allow the magician to determine the spectator's cards. Some other interesting magic kits include a fork-bending kit, psychic money, magical rope, and many others.
At Plaza Japan, we have a wide variety of kits for every age and skill level, ensuring that anyone can practice magic and enthrall their audiences.
Find Your New Hobby Today!
Don't stress yourself out by worrying about how to start a hobby. Instead, browse Plaza Japan for models, puzzles, figurines, or magic tricks. With a wide variety of Japanese figurines, action figures, dolls, and other toys and collectibles, we are sure that you will find the perfect hobby for you this new year.
No matter what new hobby you discover with us at Plaza Japan, your satisfaction is our primary concern. All of our products are shipped via Air Mail and each item is insured so you will never have to worry. Experience the fun of discovering new hobbies at Plaza Japan!