The Best Train Model Sets to Go Around Your Christmas Tree
Oct 26, 2020
Christmas train models are a time-honored tradition. In store windows, many Christmas displays have traditionally included train model kits with all the trimmings to entice children and adults alike. After all, the love of locomotives knows no age. Model building is something that kids and grown-ups can do together, and a hobby that parents can pass on to their children. No matter their age, everyone will love getting to construct the model train and set a creative scene.
All you need is a fun train set to go around the Christmas tree this year to set a holiday atmosphere that rivals your favorite Christmas movie. Don't know which model train is right for you and your home? Plaza Japan is here to help you to pick out the perfect set for your Christmas tree.
Something Larger than Life with HO Scale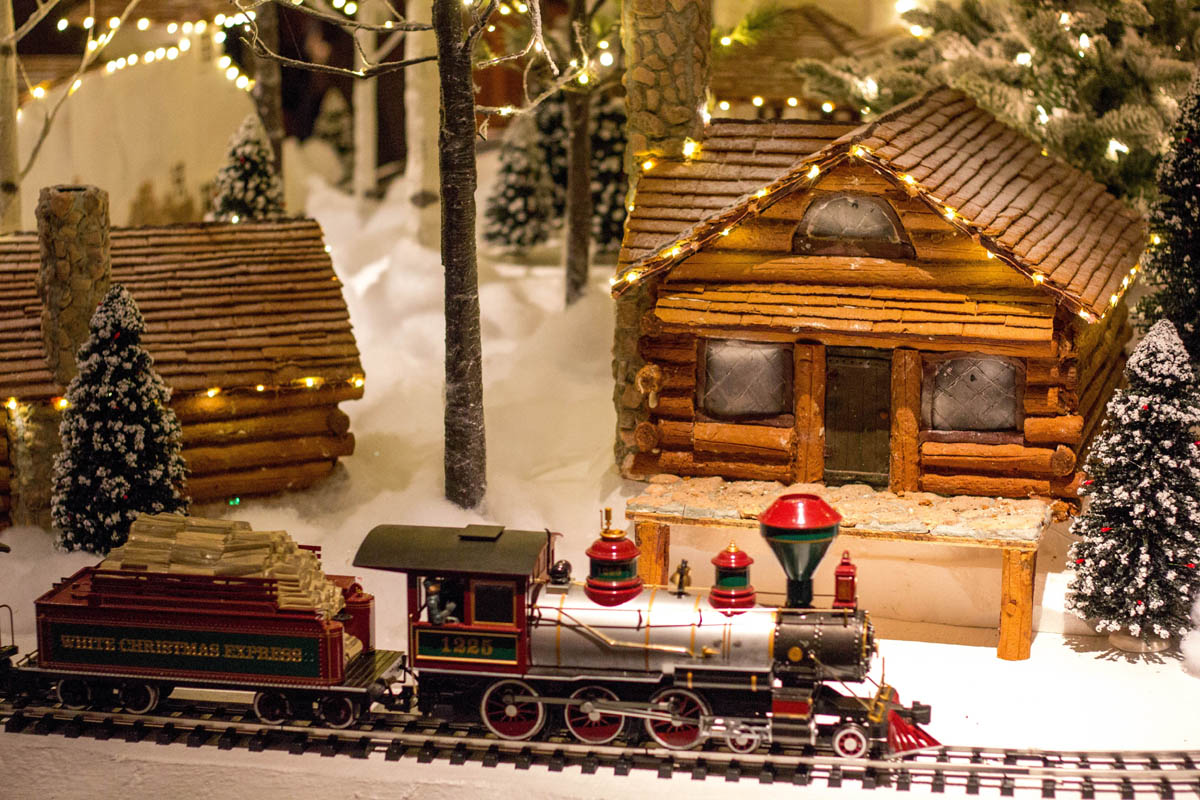 Your model train journey this Christmas starts here with something a little larger than life. Plaza Japan offers Christmas train models in a variety of sizes for your convenience. There is a scale for any size space. If you want a train display that's large and magical, then you should shop for HO scale trains, which are bigger than both N and Z trains. One of the most popular and predominant scale sizes in model trains, HO trains are on a 1:87 scale. These trains are the perfect scale for most inside spaces, offering fine attention to detail and customizable HO scale parts to make your train your own.
Something else HO trains are perfect for? These moderately sized trains are one of the ideal train sets to go around the Christmas tree. When you, your family, and your friends look at the Christmas tree, you'll instantly be reminded of classic Christmas movie scenes with expertly set up model trains under the beautifully decorated tree. The Christmas train model you choose this Christmas is up to you. You can choose between charming locomotives and more powerful trains. What will look best beneath your holiday tree?
A Colorful N Scale Train Display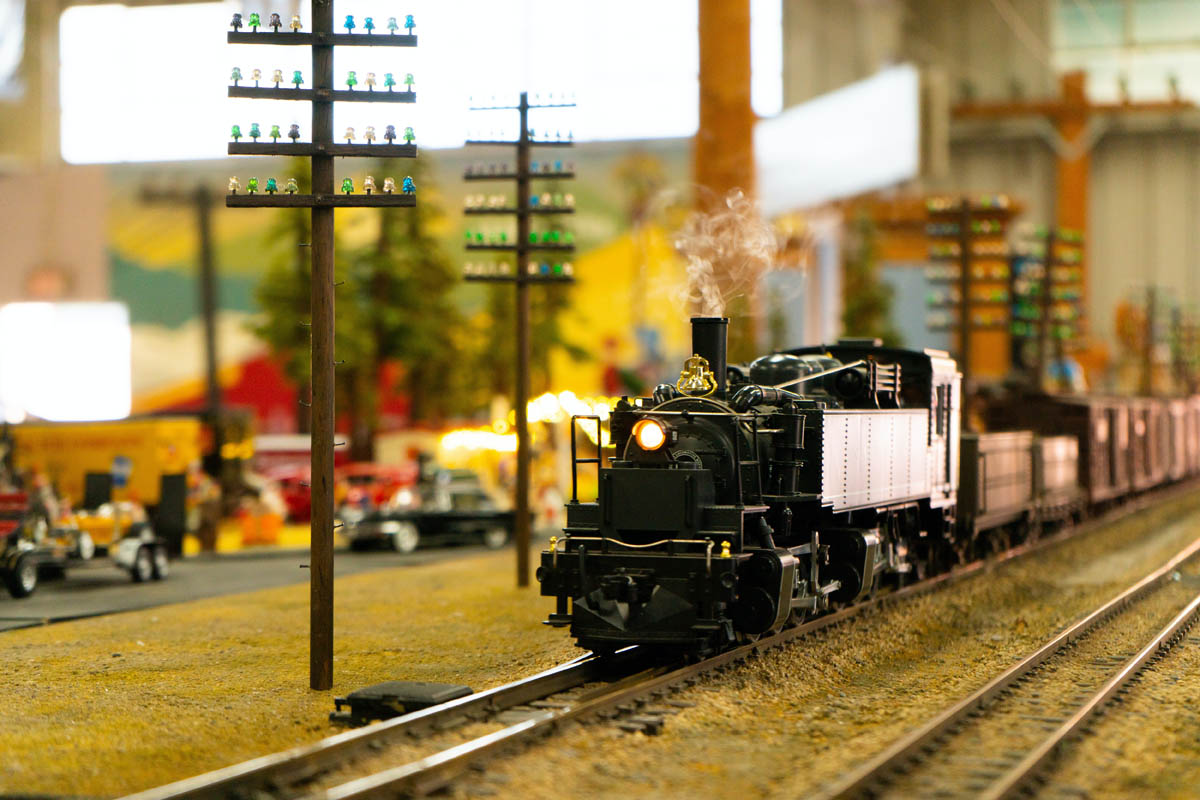 An N scale train is the perfect train set to go around the Christmas tree. Another popular model train, N scale trains are middle-of-the-road in terms of size. Hobbyists enjoy these small trains for their ability to construct a larger layout or landscape without needing to compromise space that you may not have inside. N trains are smaller than HO trains but larger than Z trains, making them perfect for medium trees or smaller spaces. Whether you're an amateur or an expert, you can easily assemble the train before Christmas morning. It will be the best surprise when the family wakes up bright and early on December 25th to see the picture-perfect scene.
One of the best things about Christmas train models is customizing them to make them unique to you. Change the layout to set the scene around the tree. For something more whimsical, keep an eye out for model buildings and people to populate your scene. These kinds of details make the display even more realistic. You can set up an entire town with storefronts, busy people, and additional scale model vehicles, such as buses and cars. The kids will love it, and grown-ups will marvel at your dazzling display, as well.
A Small and Magical Z Scale Train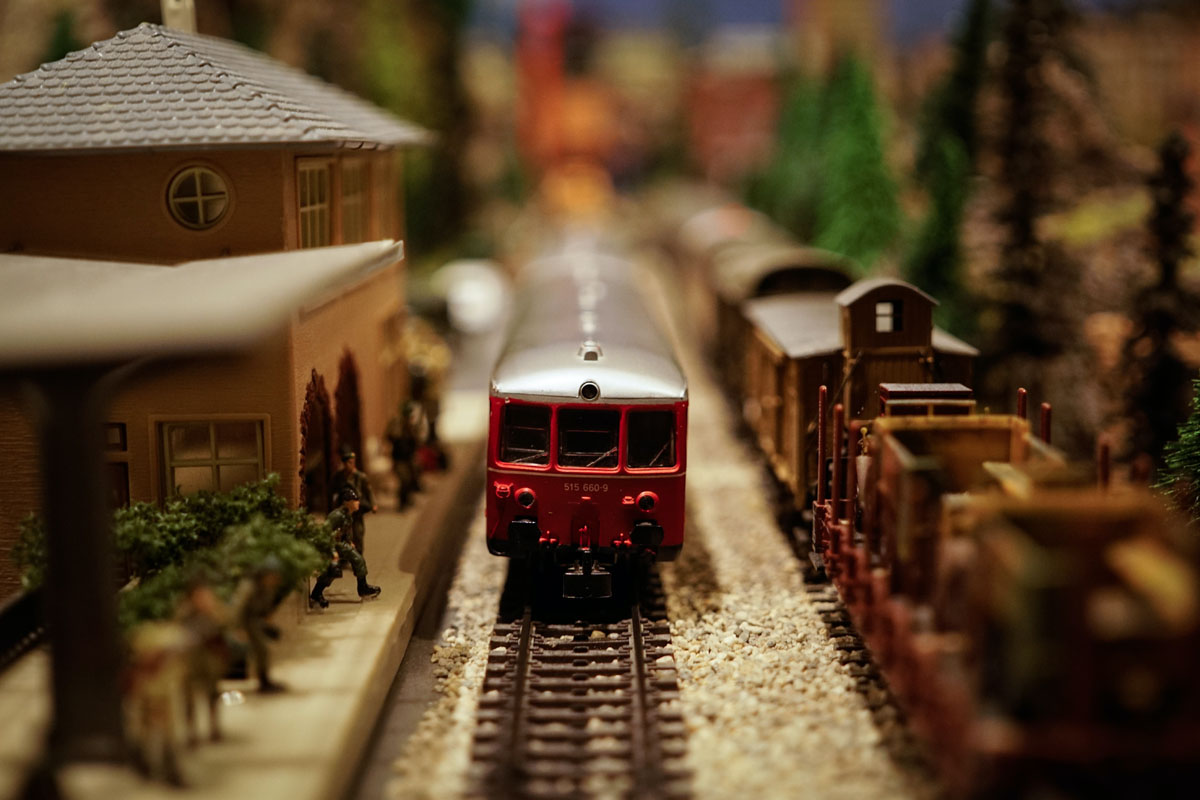 If you have a smaller space or a smaller Christmas tree, a Z scale train just might be the train set to go around the Christmas tree this year. Z scale trains are the smallest of all the model trains. Don't let their miniature size fool you. Z scale trains may be small, but they're mighty. Tiny Christmas train models appear precious, but they're intricate and challenging to put together, which is right up the alley of many model enthusiasts. The quality and accurate design of these trains make for desirable trains for collectors and amateurs alike. Though they require time, skill, and focus, Z scale trains are well worth it to create a memorable Christmas experience for everyone you love this holiday season.
You can place one of these Christmas train models around the Christmas tree so that you have even more space for fun additions, including buildings and people—even a conductor for the train. Thanks to their modest size, you can build a vast and immersive scene that appears more realistic. You can pick out a simple circular track or choose a railroad that's a bit more involved, add structures to navigate through and make the layout to your liking. The parts you choose for your train set are up to you! It all depends on the space you have and what type of models you prefer to assemble.
Find Your Dream Christmas Train
If you're looking to make Christmas a little extra special, a Christmas train model may be just the addition you need. Whether you choose a larger train, something miniature, or something in between, a model train will add just the right amount of magic and whimsy to the big day. Surprise everyone with a train around the tree or make memories by setting the train up with your family for an unforgettable Christmas.
Plaza Japan is your one-stop Christmas shop. After you're finished constructing your dream Christmas train model, explore our selection to find gifts for all of your friends and family. As one of the world's leading online sources of rare and authentic Japanese action figures, toys, jigsaw puzzles, and more, you'll be sure to find the perfect gift for everyone. Make sure you check out the Plaza Japan blog for more gift ideas and the latest anime news.