The Top 5 Best Model Car Kits for Adults
Jan 27, 2023
There is a wide variety of model cars out there for people of all skill levels to build. It may be sports cars, it may be military vehicles, and it may even be vehicles driven by our favorite superheroes. Perhaps it's even a scale model of your own car if you're lucky enough to find one. Putting together a scale model car is a skill that can be developed over time, but which ones are the best? That's what we're here to help answer for you. Continue reading to learn about the five best model car kits for adults offered here at Plaza Japan!
1. Tamiya Tyrrell P34 Six-Wheeler
It's understandable for a model car novice to want a model car that exudes a cool attitude. To us, there are few cars cooler than the Tyrrell P34 Six Wheeler. What makes this car so special? When the P34 Six Wheeler was first introduced to the public, it caused quite a stir because of its radical design for Formula 1. This one-of-a-kind car was made with four small tires at the front to reduce drag, which was unheard of.
Now, you can get a taste of F1 with your very own Tyrrell P34 Six-Wheeler. One of the best beginner model car kits and overall best model car kits for adults, the P34 looks just like the real thing. Known for their plastic model car kits, RC cars, and other modeling supplies, Tamiya has designed the model car to have realistic tires and photo-realistic details that are made to impress.
2. Aoshima Knight Rider K.I.T.T. Knight 2000 Season 1
If you're as big of a fan of television and film as you are of model cars, the Aoshima Knight Rider K.I.T.T. is a must-have for your collection. Made by Aoshima, one of Japan's leading manufacturers of plastic model kits, K.I.T.T. is one of the best model car kits for adults of all ages.
Even if you didn't watch the movie or show, you can't help but love this model car kit because of all its cool features. Thanks to LED lighting and an audio unit, you get both electronically controlled flowing light and the voice of K.I.T.T. itself – Akio Nojima. If that weren't awesome enough, it also comes with a removable roof window.
3. Tamiya Nissan Z (RZ34)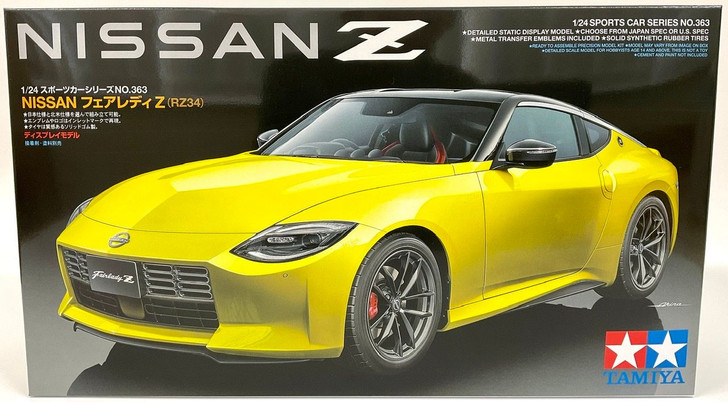 The Nissan Z, or Fairlady Z, is one of the most iconic Japanese models and it's been around for numerous generations since it was introduced in 1969. As one of the most well-known cars, our list of the best model car kits for adults just wouldn't be complete without including the 1/24 Nissan Z sports car from Tamiya. The model car kit comes with paint masks and plastic and rubber parts, creating the perfect, detailed depiction of the quintessential sports car.
The model's worldwide popularity, unique pop of color, and parts make it one of the best beginner model car kits and one that experienced hobbyists will love.
4. Hasegawa 1963 Volkswagen Beetle
Hasegawa is a Japanese brand known for expertly manufactured plastic model kits of all kinds, from aircraft to cars. While all of their plastic models are fantastic, we think their 1/24 scale 1963 Volkswagen Beetle is one of the absolute best model car kits for adults and best beginner model car kits. This awesome model kit is a depiction of the 1963 Volkswagen Beetle – the racing car that won in its class at the 1963 Japan Grand Prix! How cool is that?
5. Fujimi 1/24 Suzuki Jimny (Land Venture)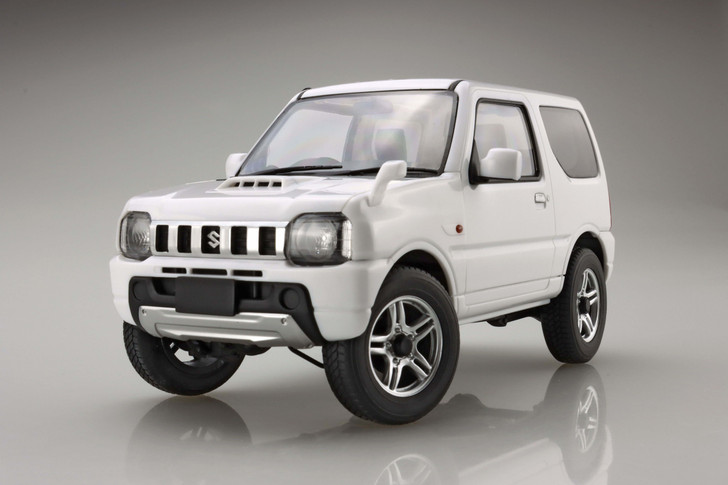 Looking for something a little different than a race car? Don't worry, we have you covered! We think that the Fujimi 1/24 scale of the JB23 Suzuki Jimny Land Venture is one of the best model car kits for adults wanting additional types of model cars in their collection. The Fujimi model car kit of this off-road four-wheel drive will be sure to stand out amongst the others in your collection thanks to its attention to detail that looks just like the original.
With gluing/adhesive and painting not required, it also makes for one of the best beginner model car kits!
Your Hobby Destination
Those are our top five best model car kits for adults available at Plaza Japan, but there are hundreds more to choose from! If you want to personalize the model cars in your collection, make sure you check out our plastic model kit accessories. From decals to wooden base displays, we have tons of cool accessories that help you personalize your collection.
Plaza Japan has everything you need to start a new hobby or engage in a much-beloved one you've had for years. After you find your favorite model car kit, don't forget to check out our model trains, jigsaw puzzles, finished models, and more!