The Top 5 Best Pokemon Plush Dolls
Posted by admin on Apr 29, 2017
Pokemon has been around for just over two decades and its popularity hasn't seemed to even start slowing down. There's been a steady stream of video games, not to mention the popular manga, trading card game, and the television show, and Nintendo hasn't given any indication that they're slowing down. People all over the world love Pokemon and love to show that love. What better way than to score some Pokemon plush dolls!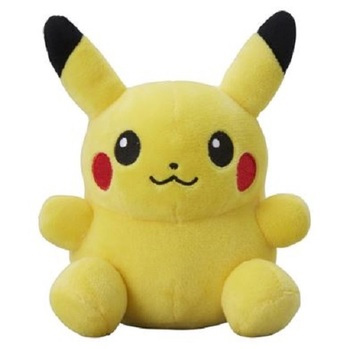 But which ones would fit in with your collection the best? Read on and find out the five best Pokemon plush dolls you can get at Plaza Japan!
1. Pikachu
What better way to start out a collection of Pokemon plush dolls than with the most famous one? There are several varieties, including the original Pikachu, Pikachu with a hat, a girl Pikachu, even a Pikachu dressed as your favorite Nintendo plumber, Mario, and many more! These different Pikachu's all come at varying prices, but they're all worth it for their versatility and ability to make you smile.
2. Bulbasaur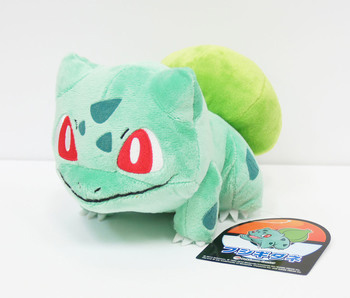 Another way to bolster your collection of Pokemon plush dolls is to go with one of the starter Pokemon given to all the trainers: our favorite Seed Pokemon, Bulbasaur! With his trademark cute, ferocious grin, this little guy would be a great addition to your plush collection. He even comes with a little character card that has his original Japanese name, Fushigidane, printed on it.
3. Charmander
The coolest and cutest Fire Lizard Pokemon (and also another one of the Starters that date all the way back to Generation 1), Charmander is fantastic addition to a collection of Pokemon plush dolls. This plush doll of Charmander can easily be propped up by his own tail, so it'll always look like he's saluting you and anyone else admiring your plush collection. This makes him an ideal centerpiece.
4. Jigglypuff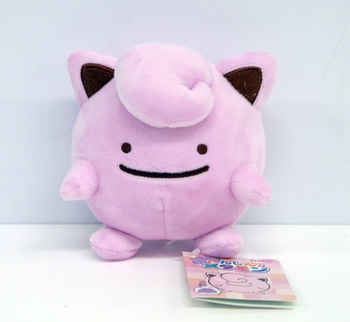 In some ways, Jigglypuff is one of the simplest-designed Pokemon out there, but it's also one of the cutest with its purple hue, its big black ears, and its always-grinning face. Its roly-poly physique also makes it an ideal shape for a cute and easily-posable Pokemon plush doll. It would be a fantastic addition to anyone's plush collection, especially for those with pure cuteness in mind. Just don't toss it around like a ball. It probably wouldn't appreciate that too much!
5. Mewtwo
In terms of other first generation Pokemon, Mewtwo might be the opposite of Jigglypuff. This Psychic Pokemon might be the coolest Pokemon of its generation and one of the most powerful. With that said, if you think your collection of Pokemon plush dolls is a little lacking in the "cool" department, Mewtwo, without question, is the way to go. It stands upright and heroically on its own with the help of its tail and will always be giving its trademark glare.
So there you have it: the top five best Pokemon plush dolls that you can get your hands on when you check out our store here at Plaza Japan. Get collecting, and soon, you'll definitely have caught them all!