If you're ever at a loss for a present to buy, consider shopping for unique Japanese toy gifts for kids -- including babies, teens, toddlers, and even young adults. Japan's industries are well-known for creativity and innovation, a reputation that extends to Japanese toys for kids. It isn't just that they're small or impossibly cute, although you can find plenty of adorable toys at Plaza Japan. The reason that Japanese toys and games for kids stand out is because they're on the next level of craftsmanship and appeal. The toy companies take beloved characters and turn them into fresh, modern toys that are still entirely recognizable. Here's a handful of the most unique toys you can find the next time you need a unique Japanese toy gift for kids!
My Hero Academia Mochi-Mochi Mascot Box by SK Japan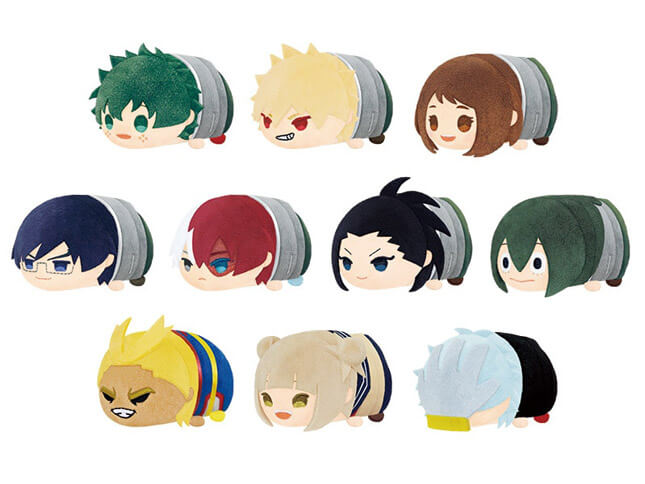 Many unique Japanese toy gifts for kids represent popular anime and manga characters. My Hero Academia is a fan-favorite all across the world. Kids of all ages, along with quite a few tweens and teens, will clamor for this adorable box set that includes ten mochi-mochi mascot figures from the popular story. Not only can you play with your favorite characters, but you have the opportunity to collect all ten figures in the collection-- it's the gift that keeps on giving!
Mocchi Mocchi Charlie Brown Plush Doll from Takaratomy A. R. T. S.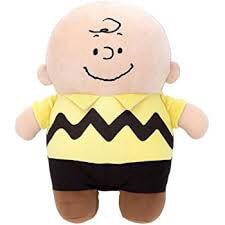 You may not expect to stumble across the Peanuts gang while browsing Japanese toys for kids, but that group of friends is a big hit on an international level. Everybody knows that Charlie Brown is the star of the show, though, and after all those displaced footballs and misbegotten kick-offs, he deserves some time to shine in the spotlight. Besides, who can resist such a roly-poly plush toy? You can find the whole group at Plaza Japan, but start your kiddo's collection with good ol' Chuck. He's the perfect cuddle buddy during naps and at nighttime.
XL Mochi-Neko Plush Doll by Shinoda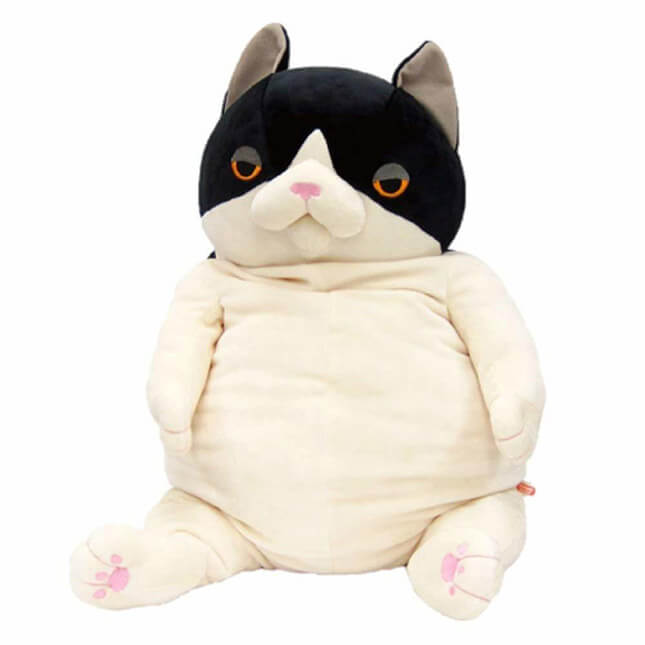 It's hard to pinpoint the best part of this plush cat. For one thing, it's an extra large pal. Kids will love snuggling up to it, but honestly, it's the ideal gift for all cat lovers. Second of all, the cat looks like a big squish-bean -- You just want to hug it! Although it's clearly a stuffed animal, there's something terribly realistic about the little paws. Thirdly -- and here's what makes this mochi-neko, or cute cat, so irresistible -- that face! This cat is over whatever shenanigans kids may have in store. Everyone will crack up the second they set eyes on this cool kitty's expression.
Plush Sumikko Gurashi Tree House Scene by San-X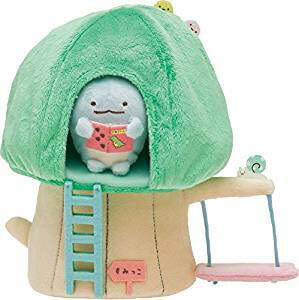 San-X has an array of Japanese toys and games for kids that will make the kid in you squeal with delight. Think of those old Calico Critter toys with a dash of Polly Pocket thrown in, but ten times more adorable. From cafes to little two-story houses, there's a scene that will appeal to every kid, but the treehouse scenes are made for bookworms and dreamers. How inviting is that swing? These toys will inspire a child's imagination as soon as it comes out of the package.
Classic Star Kirby Plush Doll by San-El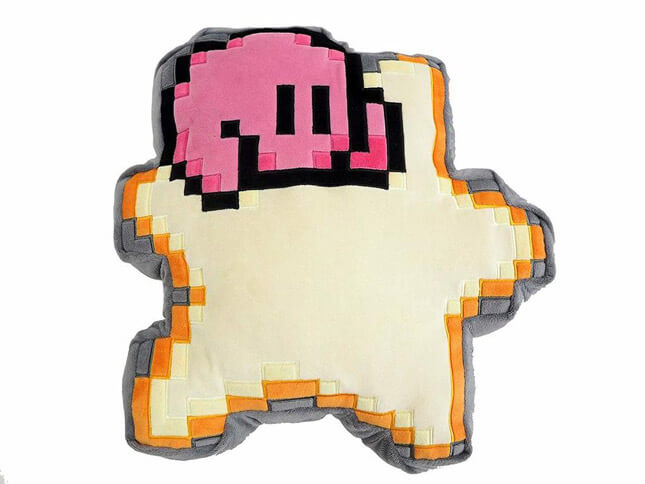 You remember Kirby, right? With a modern version of the game about to debut, you can introduce the kids in your life to Kirby and his unbelievable adventures. What makes this plushy one of the most unique Japanese toy gifts for kids is its retro appearance. Kirby himself is a delightful little throwback, but the pixelated design on both Kirby and his star is a nostalgic nod toward the video games of yore. You probably know more than a few adults who would proudly display this as an accent pillow.
Shiba Inu Nanoblock by Kawada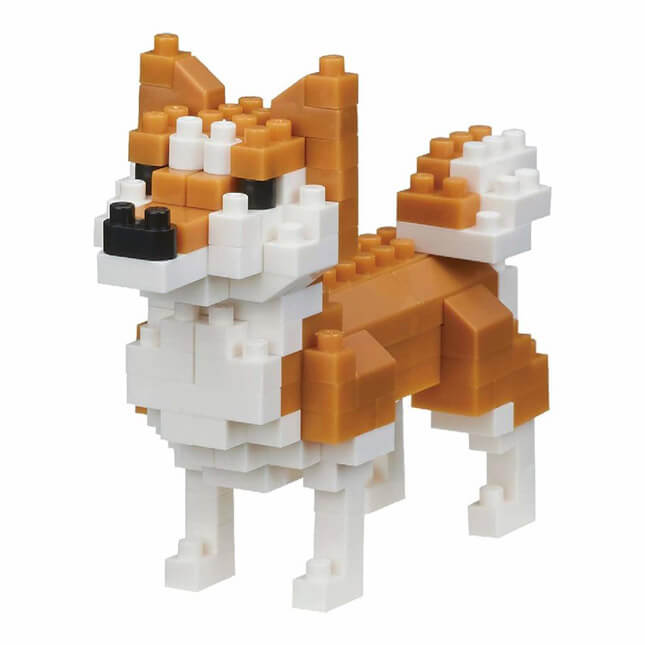 Nanoblocks are among the most sought-after Japanese toys for kids, and as soon as you play with them, you can see why. Yes, even the grown-ups in the house will want to get into the Nanoblocks scene. They're like Legos but on a minuscule scale. The smallest parts are only about 4x4x5mm. As such, give these as gifts to older children who won't misplace the parts. It's a must-have for doggo lovers, as well. The Shiba Inu nanoblocks set is realistic for a dog composed of blocks, down to the floofy white cheeks.
Tomica Let's Build A Town Kumitate Town by F-Toys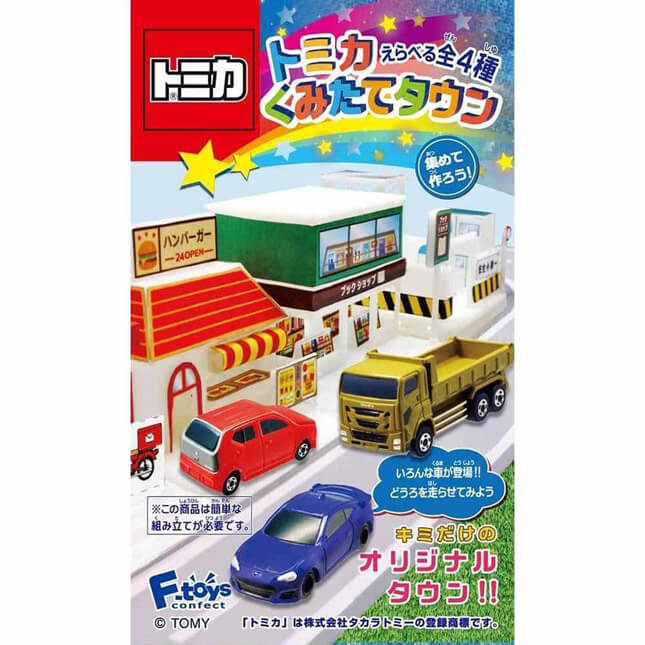 The best Japanese toys and games for kids encourage imagination. F-Toys has that in the bag. Little ones love to build their own imaginative towns and cities. With this 10-piece set, your kiddo can create your hometown or a brand new place.
4D Dragon Art Puzzle by Flats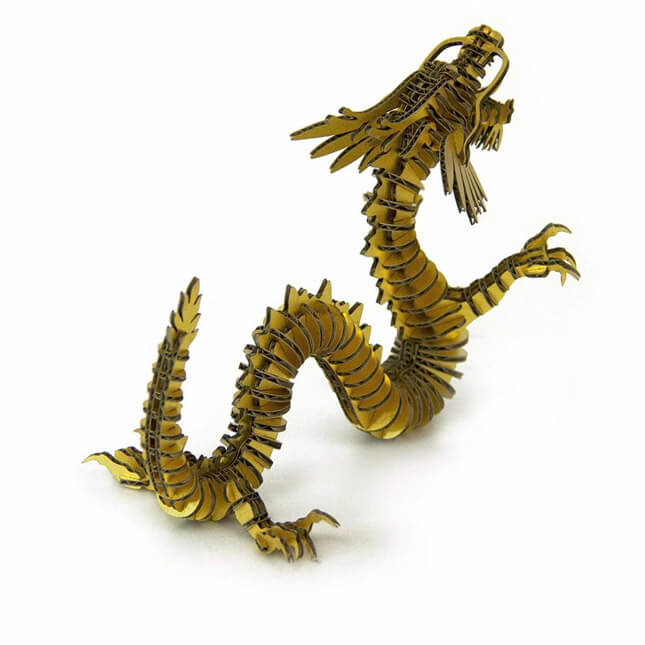 Art puzzles are eye-catching and unique Japanese toys for kids that can teach them patience and persistence. A 4D puzzle requires focused attention, and you have to be extra careful not to lose any parts. Once the child in your life completes this puzzle, it's definitely going up on the bookcase. Have you ever seen anything so intricate?
Mini Gundam Build Divers Great Shock by Bandai Candy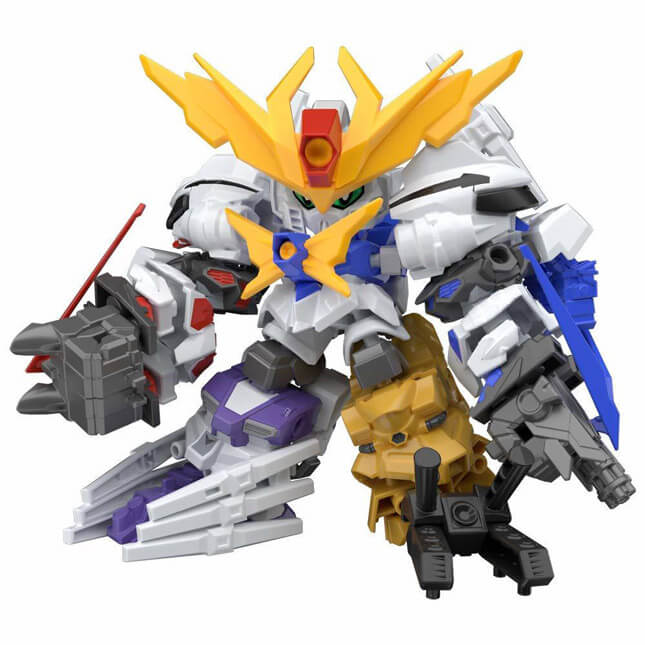 Gundam is popular everywhere, in every version. Bandai Candy offers the most unique Japanese toy gifts for kids featuring Gundam characters, including this all-encompassing kit. The box set contains ten items, from which you can make five different fighters—or one humongous, well-armored one, obviously. Younger children may need help putting together the model, but they'll be able to find volunteers without a problem, right?
Pokémon Terrarium Collection by Re-Ment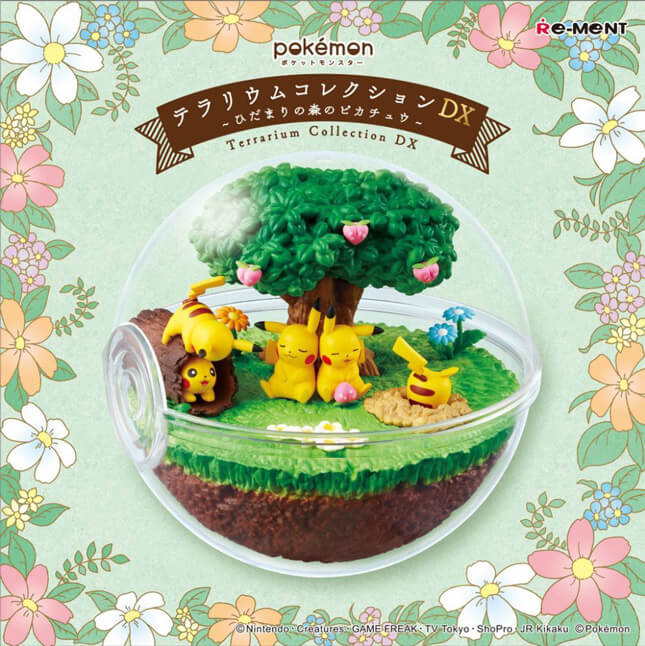 It's impossible to talk about the most fun Japanese gifts for kids without bringing up Pokémon! Featuring the adorable Pikachu in a sunny forest, this toy is a study in happiness. Notice that the terrarium looks just like a Pokeball. The details are the best part. Gift this to the child Pokémon fan in your life and you'll have an elated kid on your hands.
Plaza Japan boasts a host of unique Japanese toy gifts for kids, babies, tweens, teens, and adults, too. Which toy piques your interest? Shop today to stock up on all the best Japanese toys for kids and everyone else in between!