Ordering Information
Please be sure to read THIS page regarding the current situation before ordering.
Item Condition:
All of our items are BRAND NEW and will be shipped in its brand new original condition delivered from the manufacturer.
How We Ship: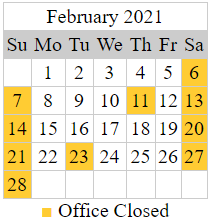 Items will be shipped from Japan. We usually ship within 1-3 business days of receiving cleared payment but please note that it could take longer depending on the product and the quantity of items ordered Please refer to our Business calendar on this page.
Shipping Options:
We offer 3 different shipping methods.
We can ship by Economy Air Shipping, Standard Air Registered or EMS (Express) Shipping.
Economy shipping has the lowest price but please mind that packages have lower priority than other services and delivery may take longer depending on the situation of the postal service in your country. If you do not mind waiting for a little bit longer and want to save some money on shipping, this is the option for you.
Standard Air has higher priority than Economy and packages are usually delivered faster. With this option, we also offer a way of tracking your items for an affordable price. However, please mind that delays might occur in some cases. If you would like to be able to track your package and do not mind waiting for more than a week, this is your choice. *Tracking information may not be updated for packages shipped to some of the countries.
EMS (Express) shipping is our most reliable option, with this method packages will arrive almost without delays in just a few days. If you don't mind spending the extra bucks for a lightning speed delivery, this is your better option!
Any shipping method handled by Japan Post (Economy, Standard, EMS) may be subject to delay and deliveries take longer than expected during the pandemic. We currently offer DHL and FedEx which are the most reliable in regard to shipping time. Please keep this in mind when ordering.
We also want to inform our customers that there is a size and weight limit for Economy and Standard shipping which you can check on the table below. Please note that any combined order of items exceeding this size or weight will be shipped separately in two or more packages.
Shipping Cost:
You can check shipping cost before checkout by viewing your cart. To check shipping cost, put the item in the cart and click the "Estimate Shipping & Tax" in your cart (you can just check shipping cost and you do not have to proceed with your purchase at this point).
Combining Different Orders:
Depending on the preparation status of the order at the time our staff is able to read your combine request, we may or may not be able to combine multiple orders together. Please keep this in mind before ordering multiple products separately with the intention of combining them together.
Combine Shipping:
We do combine shipping. Combined shipping cost will be calculated automatically in your cart depending on the total weight of the items.
Combine Shipment with Pre-order Items:
In case multiple pre-order items are combined together in the same order, we will wait until ALL the items are released before shipping them out. If some of the products in your order were already released but are combined with pre-order items, we will also wait until ALL the products are released before shipping the order.

If you would like to receive the items faster and soon after the release date, we suggest placing separate orders for each pre-order item.
Price In Your Currency:
Price can be displayed in US Dollars, Euros, British Pounds, Australia Dollars and Canada Dollars. To change the currency, click the currency button at the top-left corner of the page.
Please note that your actual purchase will be charged in Japanese Yen. Depending on PayPal/Stripe currency exchange rates (which includes handling charges and are slightly different from our exchange rates), there may be a slight difference on the actual amount compared to our displayed price when proceeding with the payment.
Payment Method:
Online payment via PayPal or Credit Card.
Customs Duty:
Import duties, taxes, and charges are not included in the item price or shipping cost. These charges are the buyer's responsibility.
Returns Policy:
We insure every shipment to prevent any damage to the items in transit. When your order arrives, please inspect the item for any damage that may have occurred during shipment. If you receive a damaged or incorrect item, we will exchange with the same item at no extra charge. In such cases, we must receive a report from you via e-mail within 1 week from the delivery date.
Please don't hesitate to contact us at info@plazajapan.com should you have any questions.
Plaza Japan
2-1-2-7F, Hiranomachi
Chuou-ku, Osaka
Japan