Putting together plastic model kits is a popular hobby. It's meticulous, detailed, and time-consuming which is why it's such a worthwhile activity. You put in hours of work, gluing, fitting parts, and painting, and you end up with a scale model of your favorite character, automobile, or plane. Robot models are especially trendy right now, thanks to franchises such as Gundam and Shinkansen Henkei Robo Shinkalion. Instead of piecing together another car, tank, or truck, why not build a robot? Plaza Japan has a collection of eye-catching, beautifully designed Japanese plastic model kits devoted to stand-alone robots and characters from exciting cartoons and comics.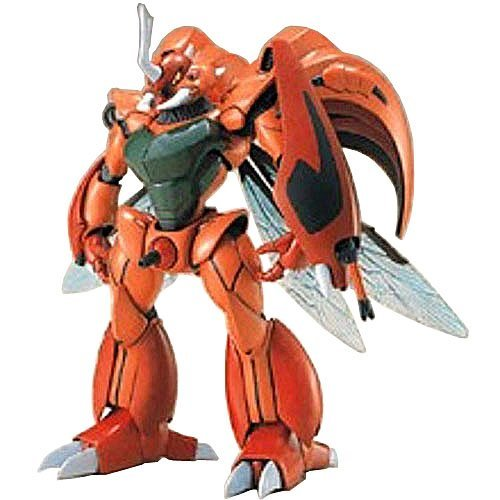 Dunbine Aura Battler Leprechaun by Bandai
No way is there a pot of gold at the end of the Aura Battler Leprechaun's rainbow. You know there's only a big pot of pain and doom waiting for you. Model builders of all ages will flip for this beast, who comes complete with wings at the back. The armor is on point and the physique is on fire. Many plastic model kits featuring robots are too tempting to resist playing with, and this dude is no exception. Once you put all of the pieces together, there's no way you'll want to store your battling Leprechaun on a shelf.
The model is a 1/72 scale model. All the pieces are plastic, but many of them are small. Keep that in mind as you piece it together. It's best for children over the age of 8 but, after that point, it's enjoyable all the way up to adulthood.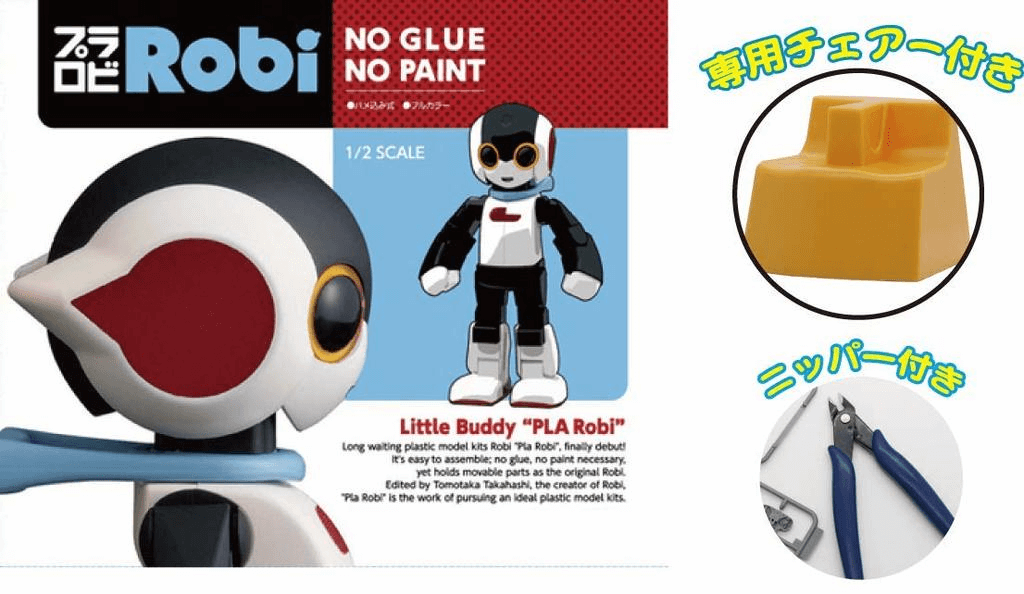 PLA Robi Special Version by Fujimi
Here's a model that appeals to children of all ages. PLA Robi has the perfect nickname: Little Buddy. Once you and your kiddo put this together, Robi is sure to become a 24/7 companion to your robot enthusiast. Plenty of Japanese plastic model kits are perfect for kids because they don't use glue or paint. That goes for Robi, too. The pieces are interlocking, so assembly is a breeze. All you have to do is fit the pieces together. Each component is already painted and decorated. Better yet, the parts can move, allowing your child to pose Robi as they play together.
Everything you need to assemble and display PLA Robi is included in the plastic model kit box. You even get a stand for displaying him! Your kiddo can give him pride of place on the bookshelf or desk. This model kit also contains a pair of nippers -- they're sharp, so be careful when putting together the model with younger children.
Bear in mind that this is an updated version of the original Robi. All the same parts are still fully movable, however, so they're identical in that regard. The new Robi is a half-scale model, which is something to keep in mind as you fit together the pieces.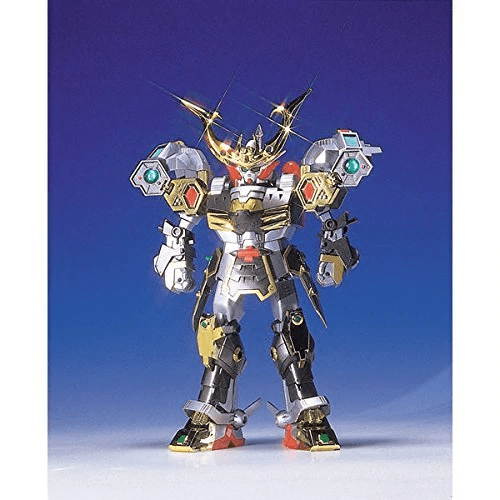 Kidou Musha Dai Hagane Plastic Model Kit by Bandai
Do you want a crazy-cool, complicated robot model with hundreds of parts? Bandai has a wealth of plastic model kits that fit the bill, but few are sicker than the Kidou Musha Dai Hagane model. He glitters and gleams with sharp edges and metallic accents. The details are intricate and painstaking. Putting together this model is an accomplishment. It's a feat that deserves a well-staged snapshot on Instagram.
Pay attention to the small things—they make the model. The spurs around the ankles are deadly to enemies, be they mammals or other robots. The golden horns adorning Kidou Musha Dai Hagane's head catch the light just before they strike. From the clenched fists to the menacing expression, there are endless artistic touches that ensure this model is as realistic as a futuristic robot can be.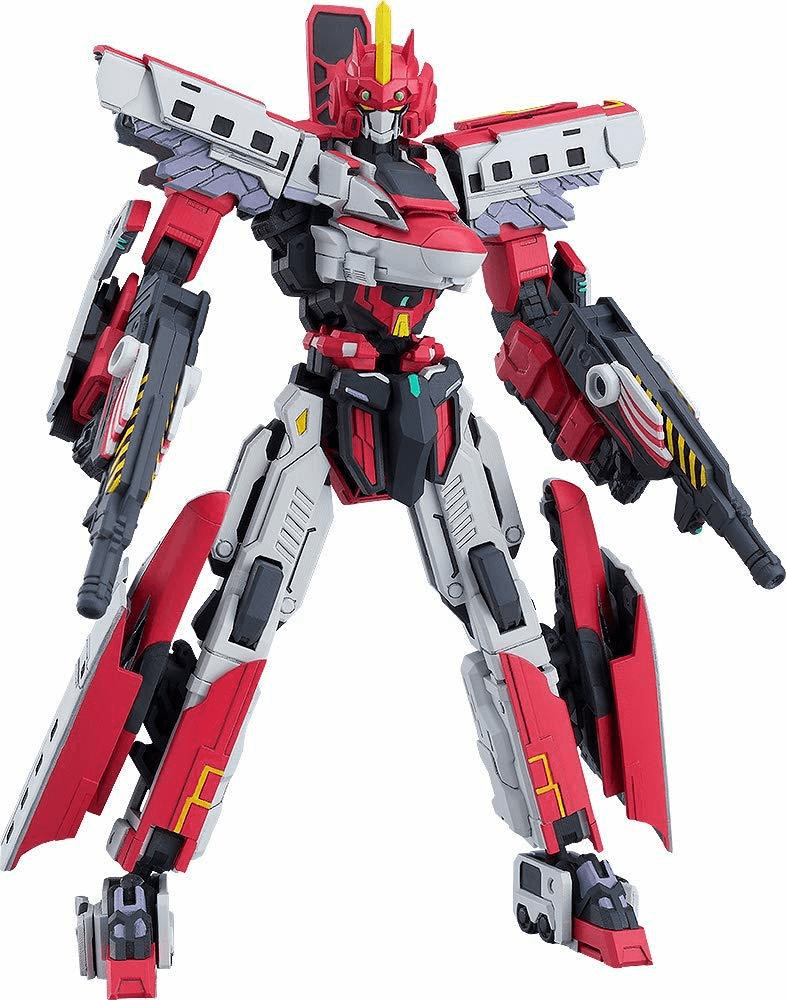 MODEROID Shinkalion E6 Komachi by Good Smile Company
Flashy Shinkalion E6 Komachi is a part of the Shinkansen Henkei Robo Shinkalion series of Japanese plastic model kits based on the cartoon. Fans of the show will be pleased to see that he looks just as he appears in the show, right down to the hint of a devious smile. This mecha is more than just a model, however. As you assemble him, you'll find that his joints are completely articulated, making them movable for a variety of poses. That includes the Moderoid's infamous Grand Cross pose and his Kaisatsu Sword maneuver.
Putting together E6 is a well-organized endeavor that will still challenge you. The pieces, which are all ABS and PS plastic, have separate runners for each color -- and decals are included! While some parts are already painted, the rest is up to you. Just as an FYI, you can snag the MODEROID Shinkalion E5 Hayabusa model and combine the two of them. You should also know that the model doesn't transform into its Shinkansen form.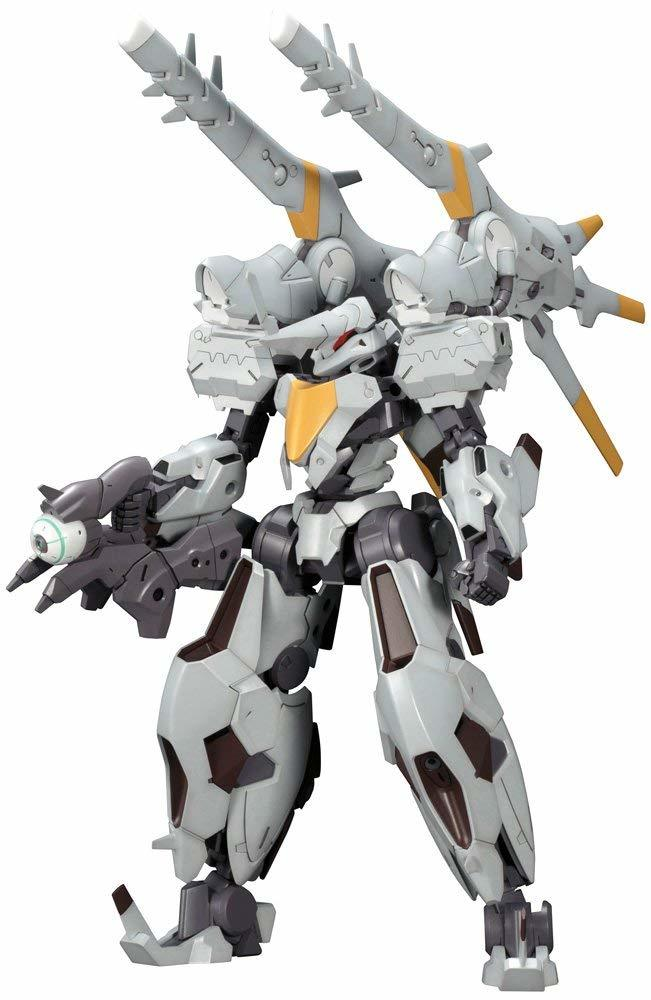 Frame Arms JX-25F/RC JI-DAO EA Model by Kotobukiya
Frame Arms plastic model kits are all the rage in Japan, but the collection is quickly making its way around the globe. Whoever assembles this model is ready for the lunar wars. Kotobukiya's line of Frame Arms models is unique because they begin with a general but movable and articulated robot skeleton. There are attachment points all over the skeleton. That allows for interchangeable pieces, so if you buy other Frame Arms kits, you can mix, match, combine, and create entirely new mecha robots!
Start building a collection of Frame Arms. You can even take a peek at Frame Arms Girls, an offset of the popular collection. Who knows? You may come up with your own FA character. Let us know what you create!
Plastic model kits from Japan are true-to-life but still fantastical. You can discover representations of your favorite anime shows and manga books that you might not be able to find stateside. Take a look at Plaza Japan's selection and pick out the models you want to put together the most.