The Best Studio Ghibli Movies and the Order to Watch Them In
Sep 27, 2022
Japanese animation is a popular form of entertainment worldwide, with viewers enjoying watching animated features from Dragon Ball Z, Pokémon, and Naruto, just to name a few. But one of the most groundbreaking and internationally beloved Japanese studios is Studio Ghibli. An award-winning studio best known for the works of filmmaker Hayao Miyazaki, the studio has given us over 20 animated films since its founding in 1985.
The Studio Ghibli catalog is vast and beautifully diverse in theme and tone. With so many films available, it can be difficult to decide the Studio Ghibli watch order. Which movie should you start with? Is there a particular order to watch them in? We've laid out the best Studio Ghibli movies for you to watch and their watch order. Whether you've never seen a Studio Ghibli film before or you're looking for a rewatch, you're in for a treat!
My Neighbor Totoro (1988)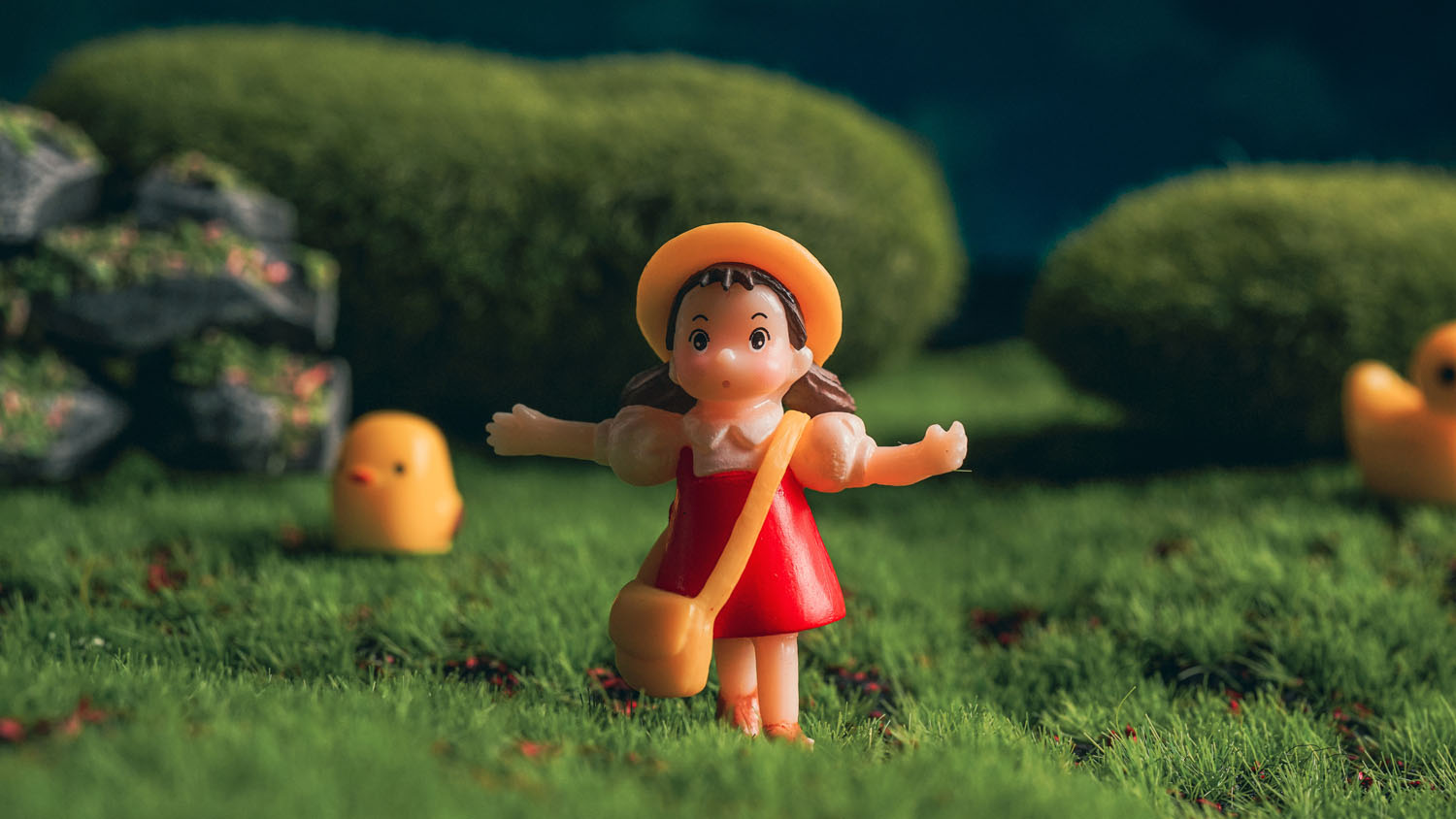 One of the best Studio Ghibli movies, My Neighbor Totoro is a classic for a reason. This acclaimed tale follows two young sisters as they move with their father into an old countryside house to be closer to the hospital in which their ill mother is being treated. As they settle into their new home, the sisters encounter playful spirits in their home and in the forest. The most notable spirit they meet is Totoro, the character that has become Ghibli's signature mascot.
This movie is one of the best Studio Ghibli movies to start with, with the introduction to the highly-recognized Totoro character, featuring Japanese folklore and a fun fantasy setting.
Kiki's Delivery Service (1989)
The next movie on the Studio Ghibli watch order is Kiki's Delivery Service. Kiki's Delivery Service is one of the best Studio Ghibli movies and is a must-watch for Japanese animation lovers. Marked by its beautiful cinematography, this movie finds 13-year-old witch Kiki leaving home and moving to a seaside town with her talking cat Jiji, as expected for witches-in-training in her village. Young Kiki sets up her delivery service and learns to live her new life independently and find her place in the world. Kiki's Delivery Service is a charming coming-of-age tale that can be enjoyed by all ages.
Howl's Moving Castle (2004)
One of the best Studio Ghibli movies is also one of the first within the Studio Ghibli watch order. It is one of the most recognizable Ghibli movies. Loosely based on the Diana Wynne Jones novel of the same name, Howl's Moving Castle follows Sophie, a teenage girl that was cursed and turned into an old lady by a witch jealous of the attention the girl receives from the wizard Howl. Sophie sets off on a journey to break the curse with Howl and his moving castle. The movie explores many themes, including love, family, identity, and age.
Spirited Away (2001)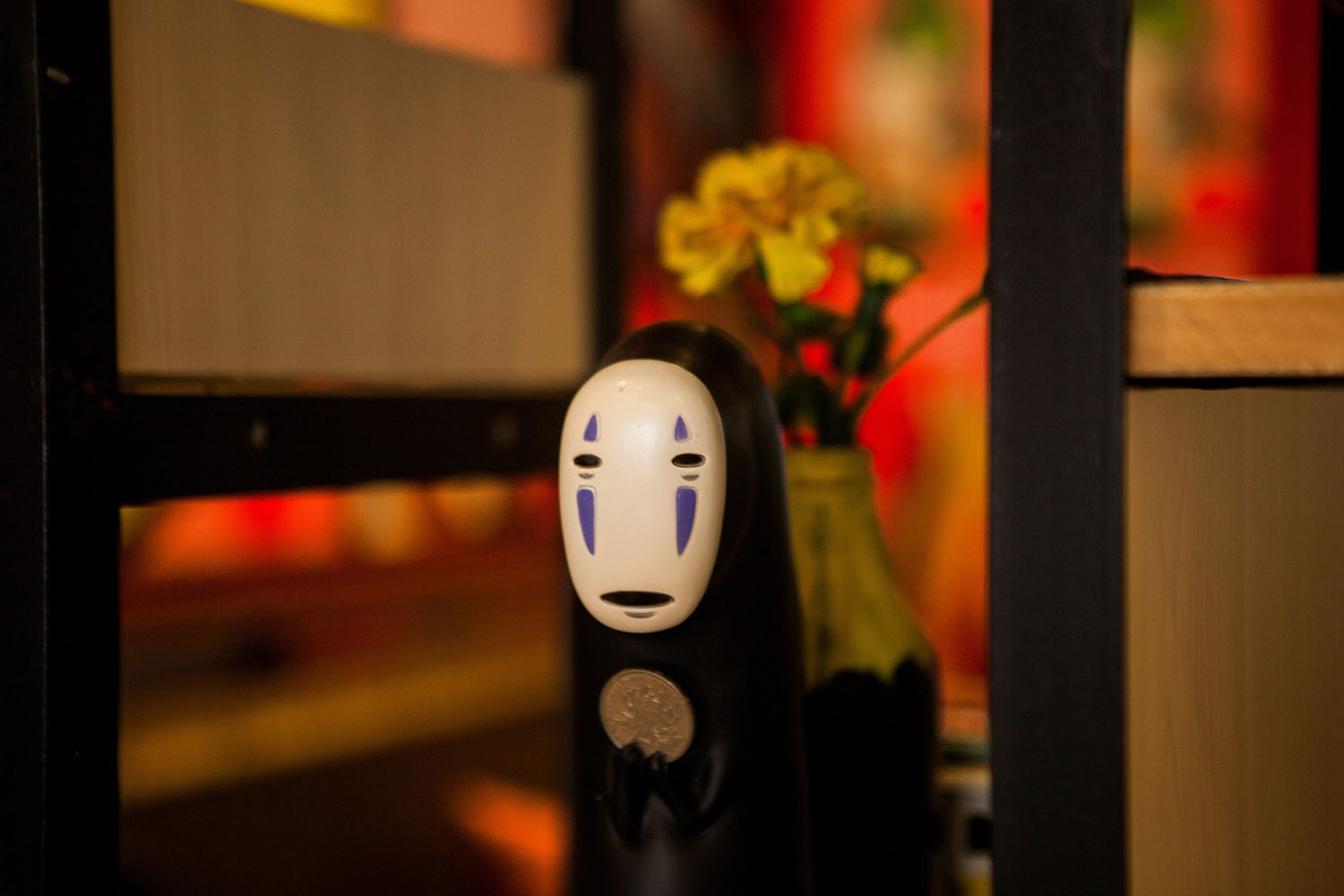 Next up in the Studio Ghibli watch order is Spirited Away, another feature from the internationally acclaimed Miyazaki. Spirited Away is widely considered as one of the best Studio Ghibli movies to date. The movie introduces viewers to various Japanese spirits and folklore, along with meaningful themes such as greed, environmentalism, and identity.
In this Oscar-winning film, 10-year-old Chihiro and her parents stumble upon a seemingly abandoned amusement park. After some bad decisions are made, Chihiro's parents get turned into pigs and the three end up trapped in the spirit realm. The young protagonist meets the mysterious Haku and works to free her family and get back home to the human realm.
Castle in the Sky (1986)
An earlier Miyazaki fantasy adventure in our Studio Ghibli watch order list, Castle in the Sky is another one of the best from the famed studio. It tells the story about orphans Sheeta and Pazu, who meet by chance and leave in search of Laputa, a legendary floating castle in the sky. The two race to find Laputa against air pirates and government agents who are after Sheeta. It's one of the best Studio Ghibli movies to watch, as it serves as a great introduction into Ghibli films and their notable themes like environmentalism. Watchers will appreciate the movie's stunning visuals, world-building, and score.
Princess Mononoke (1997)
Next up within the Studio Ghibli watch order is Princess Mononoke, an animated period piece from the studio. The story follows Ashitaka, who has been cursed by a boar god/demon, as he journeys to find a cure. The young protagonist finds himself in a struggle between humans and the gods of the forest, including the fearless Princess Mononoke, a young woman raised by a wolf-god. One of the best Studio Ghibli movies, it features strong characters, a beautifully built world, and a thematically-driven plot.
Pom Poko (1994)
Another one of the best Studio Ghibli movies is the Isao Takahata written and directed Pom Poko. This film tells the tale of shape-shifting raccoon dogs, known as tanuki in Japanese folklore. The tanuki using their supernatural abilities unite to prevent their forest home from being destroyed by urban development. It's a uniquely told story that communicates themes of environmentalism to viewers through the use of Japanese folklore and fantasy. Though one of the lesser known works to Western audiences, Pom Poko is considered one of the most noteworthy Studio Ghibli films to watch.
The Studio Ghibli Watch Order for You
Studio Ghibli feature films are some of the most widely recognized and beloved pieces of Japanese animation. With over 20 movies and numerous awards and nominations, they've made a significant impact on film and animation. Whether you choose to watch the best Studio Ghibli movies in chronological order or in our suggested Studio Ghibli watch order, you're sure to have an unforgettable experience immersed in the world of Ghibli.
If you're a fan of Japanese animation, be sure to explore Plaza Japan's vast collection of jigsaw puzzles, action figures, cute plushies, and more for a taste of authentic Japanese culture. We offer items in all of your favorite brands and characters, including those from Studio Ghibli! For more fun anime news, gift ideas, and advice for activities to keep you entertained, read more on the Plaza Japan blog.