5 Fun Anime Models Kits to Keep You Entertained All Year Long
Feb 14, 2020
There's nothing like an intricate anime model kit to get you through a long winter day or a boring rainy weekend when you're stuck in the house. Before you get caught with nothing to do, peek at the collection of anime plastic model kits in our stock. Plaza Japan has authentic Japanese plastic model kits from a variety of popular anime and manga series, and we get new items all the time. Find a model featuring your favorite anime and get prepped for never being bored again!
Our Favorite Anime Plastic Model Kits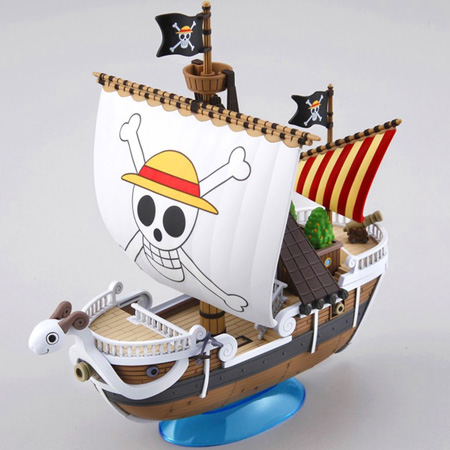 A Little Something from One Piece
One Piece is a fun anime with an impressive message that has the power to touch fans of all ages. Monkey D. Luffy is a sprightly, enthusiastic hero, especially when he's enjoying some quality time with the rest of the Straw Hat Pirates, his jolly crew. As most fans already know, Luffy—who's basically a rubber boy—is in search of "One Piece," the most tempting treasure in the world.
If you love the manga or the anime based off of it, then you'll have a blast assembling the Going Merry anime model kit. The Going Merry is, of course, the Straw Hat Pirates' very first pirate ship. Kaya gave it to the group after they saved her life. Over time, the ship becomes a home, a friend, and a sanctuary to the pirates -- we won't share any spoilers, though!
Putting together this anime plastic model kit from Bandai promises hours of enjoyment. Although all of the pieces are color-coded and the decals are unmistakable, it's detailed and intricate enough to keep you busy and entertained but also easy enough to be the perfect model kit for beginners!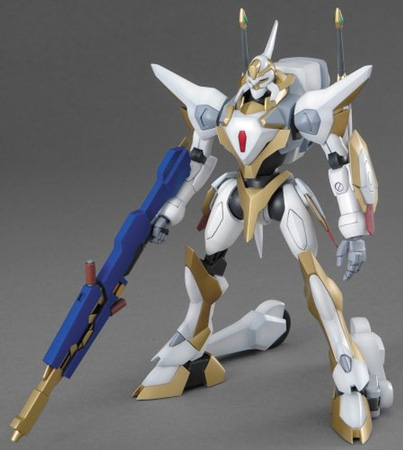 The Ultimate Code Geass War Machine
In the world of Code Geass, the Lancelot prototype is well-known as a fighting machine. It's a Knightmare Frame, the first of the seventh generation. Looking at the powerful machine, it's easy to imagine it bringing destruction and doom to the Code Geass landscape.
Because this 1/35-scale anime plastic model kit represents the experimental robot series of the anime, it lacks necessary elements, such as an ejection seat—bad news for Kururugi. On the flip side, this Lancelot prototype boasts Factospheres, beam shields, and Slash Harkens.
In fact, you can find several Code Geass plastic robot model kits in our collection of plastic models. You'll be happy to know that all of them are as true-to-detail as the Lancelot model. Upon finishing it, not only do you have an epic display piece, but you also have a model that you can play with if you choose. Each small piece that you fit together takes you one step closer to a full-fledged Code Geass diorama.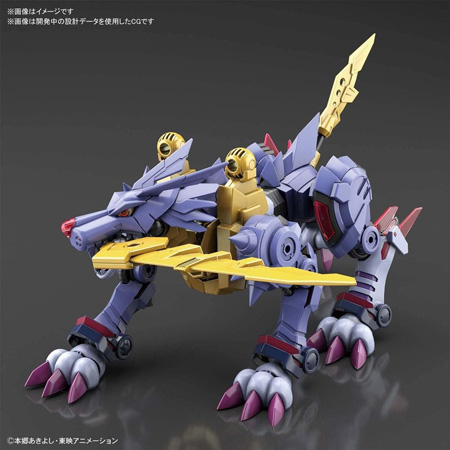 A Day for Digimon
Once upon a time, fans of the Digimon anime and franchise went head-to-head with people who preferred Pokemon. The fandoms are still a bit salty with each other, although there are plenty of folks who appreciate both types of monsters. No matter where you fall, it's impossible to deny that Digimon anime model kits are cool as can be. Bandai has a stellar selection of Digimon kits starring all of your favorite digital monsters, along with amplified models and special editions.
One fan-favorite is the MetalGarurumon. Some fans choose not to splurge on the model until they have every evolution of Garurumon, which is, of course, the original form of the Metal Digi. In fact, MetalGarurumon is Garurumon's ultimate form. Its whole body is practically covered in metal at this point, and the metal exoskeleton of this model hides an array of weapons that MetalGarurumon can use to trounce any opponent.
As you can imagine, the model version of MetalGarurumon is beyond cool. From its sharp teeth to its articulated joints, it features many fine details that bring it to life. Its articulation also makes it a fun toy to play with after assembly!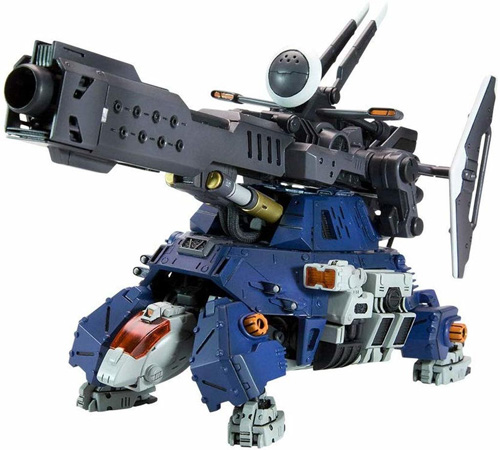 Spend a Snow Day with a Zoid
This is definitely not your average model car kit! If you want to wage a battle on a slow and boring weekend day, then a Zoids anime plastic model kit is a must-have. The Zoids franchise has several arcs and evolutions, but no matter which fantastical creature you choose to put together, you'll wind up with a strong machine that's ready to take on anyone or anything.
We recommend keeping an eye out for a Cannon Zoid anime model kit. The Zoids Buster Tortoise model by Kotobukiya, for example, is a 1/72-scale model that's bad to the bone. The Cannon Tortoise was built to support and destroy, and because it's never been piloted by a main character in the anime, you can create stories for it relying solely on your imagination. You'll no doubt come up with numerous storylines as you complete the model which comes with everything you need to change the Cannon Zoid's shape, weaponry, and battle stance.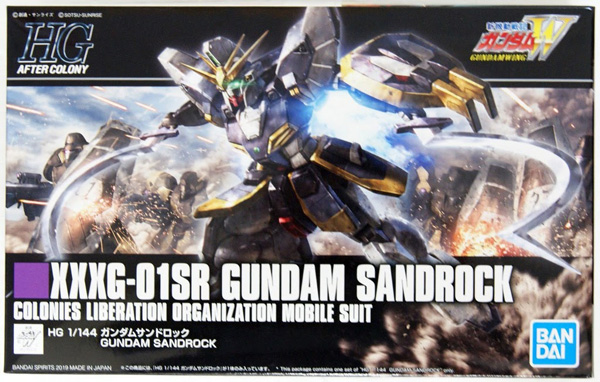 Get by with Gundam
You can find a wealth of Gundam-inspired anime model kits in our selection, but we're fans of our epic kits. Putting together the Gundam Sandrock by Bandai, for instance, is likely to get you through several snowed-in or rainy weekends. Assembling the Colonies Liberation Organization Mobile Suit requires an eye for detail and a steady hand. After all, it's a 1/144-scale model, which tells you just how involved it is. Even better, you can pose and play with it after it's done!
Ready to beat the boredom of a slow and boring day? Snag an anime plastic model kit or three to transport you to amazing worlds around the anime universe! Plaza Japan has out-of-this-world anime models from all your favorite series to get you started. Where will you go first?